Bangladesh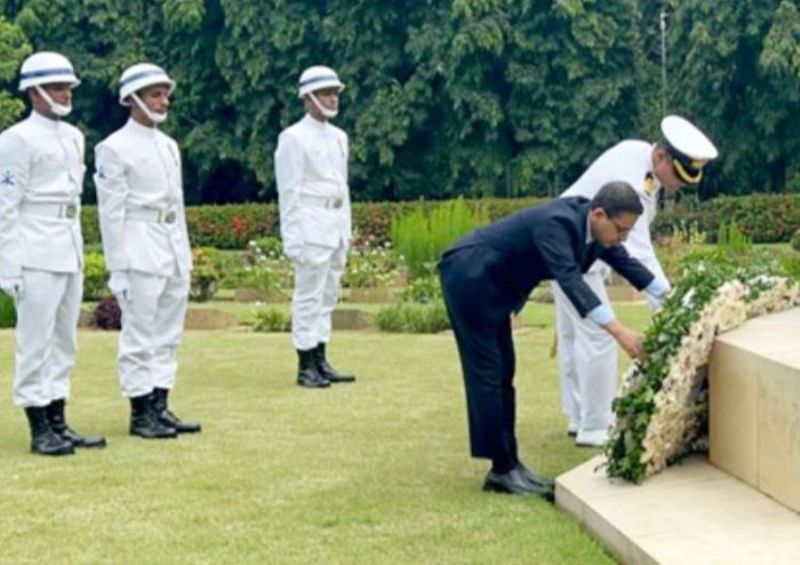 Collected
Indian High Commissioner visiting Commonwealth War Cemetery in Chittagong
Dhaka, June 22: Indian High Commissioner Pranay Verma visited Chittagong Commonwealth War Cemetery. He appeared at 10 am on Thursday. Commander Arijit Pandey, Commanding Officer of Indian Navy Ship INS Kiltan, who was on a goodwill visit to Chittagong at that time, was with him.
The High Commissioner laid wreaths at the Commonwealth War Cemetery to honor 207 soldiers of undivided India.
They sacrificed their lives in the service of the nation during World War II.
Among them, there are 77 soldiers from Pakistan and 10 soldiers from Bangladesh.
An honor guard parade was held by the Bangladesh Navy in honor of the martyred soldiers.