Bangladesh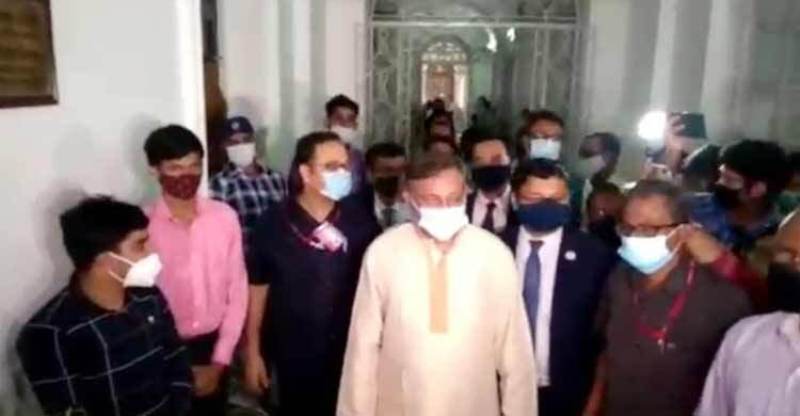 Collected
Information Minister Dr. Hasan Mahmud visits West Bengal's Legislative Assembly
Dhaka, October 29: On the last day of his three-day visit to West Bengal, Information and Broadcasting Minister Dr Hasan Mahmud visited the state assembly on Thursday (October 26th). He was received there by Biman Banerjee, Speaker of the West Bengal Legislative Assembly. At that time the officials of Bangladesh High Commission were with him.
Earlier on the second day of the visit, the Information Minister visited various places of interest, including the Hazarduari Palace Museum in Murshidabad on Wednesday (October 27). On Wednesday morning, Dr Hasan visited Motijheel (Prakriti Tirtha), the dream project of West Bengal Chief Minister Mamata Banerjee. He spent some time there in the beautiful environment of nature.
From there, the Information Minister went to Hazarduari, the best example of Nawabi architecture. He toured the museum of Hazarduari Palace for about two hours. Leaving Hazarduari, he first visited the house of Jagat Seth, a wealthy man of the Nawabi period in Nashipur, and finally the Katra Mosque built by Murshid Quli Khan.
After spending a few hours there, Dr. Hasan Mahmud left for Bahrampur. He left Bahrampur for Kolkata on Wednesday afternoon.
Incidentally, the Information and Broadcasting Minister visited Murshidabad on Tuesday (October 27) on a three-day visit to West Bengal. He spent the night at a private hotel in Behrampur. He had several programs in Kolkata on Thursday.