Bangladesh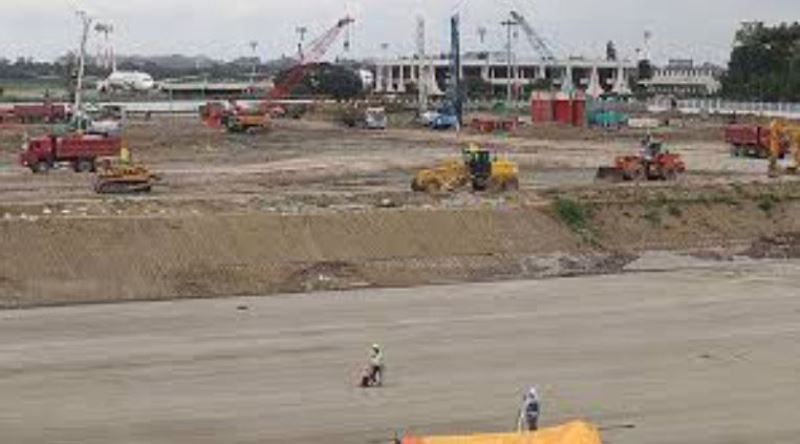 Collected
Infrastructure of Shahjalal Airport's third terminal visible now
Dhaka, March 2: The infrastructure of the third terminal of Shahjalal International Airport is becoming visible. About 11 percent of the project has been completed 14 months after Prime Minister Sheikh Hasina laid the foundation stone. The work did not stop despite the impact of coronavirus and underground bomb recovery in the project area. The Civil Aviation Authority (CAA) thinks it will be able to complete the work on time.
According to Bebichak, a consortium of Japanese companies Mitsubishi, Fujita and Korea's Samsung is working on the construction of the third terminal at Shahjalal International Airport at a cost of Tk 21,300 crore. Whose name is Aviation Dhaka Consortium. The Bangladesh government will provide Tk 5,000 crore for the construction work and the rest is being financed by the Japan International Cooperation Agency (JICA).
According to unconfirmed sources, Japanese Ambassador to Bangladesh Ito Naoki recently visited the project area. He expressed satisfaction at the progress. Work is in full swing with the aim of completing the work of cutting and filling the soil before the onset of the monsoon season. After filling the soil, the casting work of the upper part will start. Pillar construction work on the main terminal building is nearing completion.
Concerns over the progress of the work increase when those involved in the construction work are affected by Corona.
Later, activities were carried out to prevent the transmission of corona by providing accommodation to construction workers in the project area. However, the bomb panic came to the fore again. More than one bomb was found while digging in the area under construction. Since the first bomb was received on December 9, 2020, excavation work has been carried out with caution. Fearing more bombs, the project area under construction was brought under screening with the help of the Bomb Disposal Unit of the Bangladesh Air Force.