Bangladesh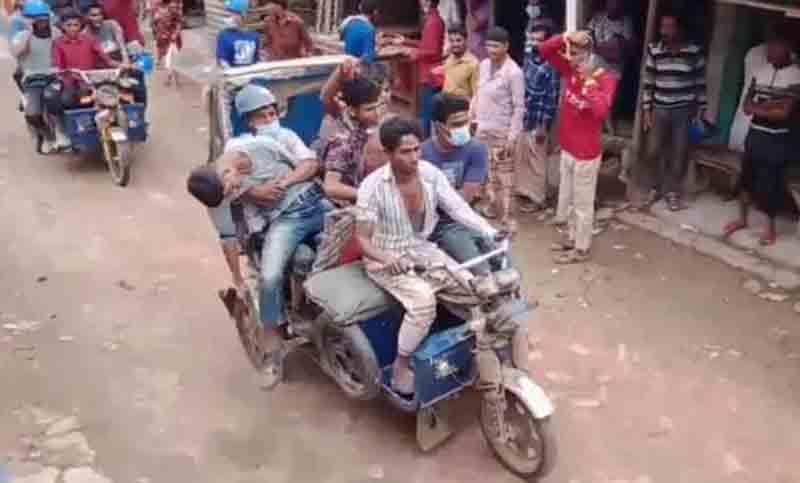 Collected
Investigation report on seven murders in Banshkhali published; Police fired to save the lives of Chinese citizens
Dhaka, May 24: The investigation committee has submitted its report on the killing of seven people in police firing over the deadly stand of local workers with the Chinese at the coal-fired power plant in Chittagong's Banshkhali. The report said police fired in self-defense to protect government property and the lives of Chinese citizens. Besides, 10 reasons have been mentioned at the beginning of the incident, including dissatisfaction among the workers with their salaries and allowances and non-reduction of working hours in the holy month of Ramadan.
The report said that due to language problems and lack of coordination, power plant workers became embroiled in disputes with Chinese workers. However, the locals complained that the Chinese possesses a very rough mood. They do not want to hear any complaints.
Zakir Hossain, Additional DIG, Chittagong Range, told the media that the authorities had accepted some of the workers' demands the day before. But that information did not reach the workers properly. Moreover, the workers have a linguistic distance with the Chinese nationals in the power plant. There was no one to raise the issue of workers' demands with the Chinese.
It may be mentioned that seven workers were shot dead in a clash between police and workers at a coal power plant under construction at Gandamara in Chittagong's Banshkhali upazila on Saturday. More than 50 workers and several policemen were injured.
Police claimed that there was evidence of planned provocation of workers even though there was talk of a movement to demand pay and allowances. And the authorities say, a cycle of malpractice has been carried out to achieve the interests.
Recently, Gandamara Union Chairman Chittagong South District BNP Joint Convener Liaquat Ali was not given the job of supplying workers to the power plant and the power plant authorities gave it to another company.
It is alleged that an irate Ali provoked the workers to carry out an agitation.
The 1320 MW coal-fired power plant is being built at a cost of about Tk 20,000 crore by a joint venture between Bangladesh and two Chinese companies. On April 4, 2016, four protesters were killed in a clash with police while protesting against the construction of the power project. A few days later, another person was killed in the clash.