Bangladesh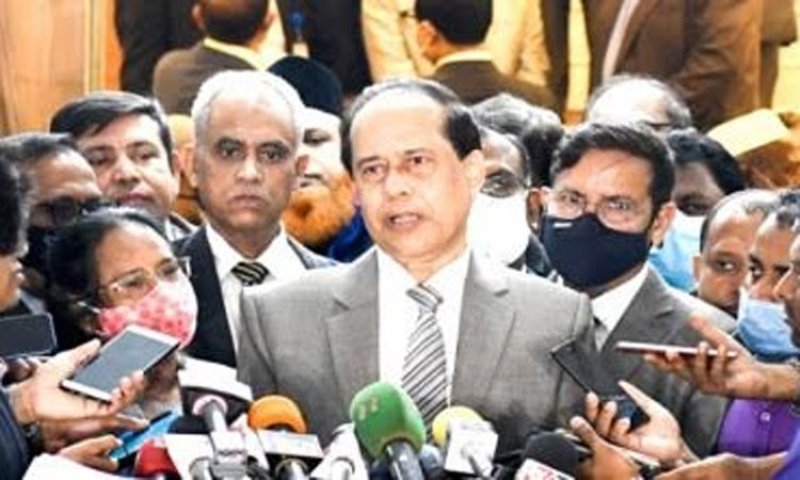 File photo
Involvement in misdemeanors is an unforgivable crime: CEC tells officials
Own Correspondent, Dhaka, March 3: Chief Election Commissioner (CEC) Kazi Habibul Awal has called upon the Election Commission officials to perform their duties without being influenced and tempted.
He said, "Otherwise it will be a corruption. The importance of the Election Commission in the formation of Parliament and Government is immense. It is not just a matter of pride, it is a matter of nurturing consciousness."
The CEC said, "This responsibility must be fulfilled with honesty, dedication and sincerity. We need to be aware of our responsibilities. We have to try our best. If we are involved in any wrongdoing, it will be a form of corruption which is unforgivable."
He made these remarks while addressing a discussion meeting on the occasion of National Voters' Day at the auditorium of Election Building on Wednesday. Election Commission (EC) Secretary Md. Humayun Kabir Khandaker presided over the function where Election Commissioners Md. Ahsan Habib Khan, Begum Rasheda Sultana, Md. Alamgir, Md. Anisur Rahman and others were present.
The Chief Election Commissioner said in the discussion meeting, "I believe that no one in the Election Commission will ever perform their duties and responsibilities under any temptation or influence."
Kazi Habibul Awal said, "March 2 is National Voters' Day. The theme of this day is 'Promise of Mujib Year, We will protect the right to vote'. It is not just a statement, it is a commitment of the commission. If you make a promise, you have to keep it in your heart. Otherwise we would lie. At least try. We may not be successful, but we have to fulfill the constitutional responsibility of the people to exercise their voting right."
He said voters will exercise their voting right, they may or may not face obstacles. If they face obstacles, the commission will stand by the its commitment to them. So that they can exercise their voting right freely and freely. People will give their votes to whomever they want.
CEC said, "I (voters) will elect the ruler. If he doesn't like me, I won't vote for him in the next time. Again, suffrage is not just a right, it is a responsibility. Failure to vote in Australia, New Zealand is punishable by a fine. That may not be possible for us here. But you can follow them."
During the event, smart cards were handed over to 21 students of Dhaka University, Shaheed Anwar Girls College and Adamjee Cantonment Public School and College.