Bangladesh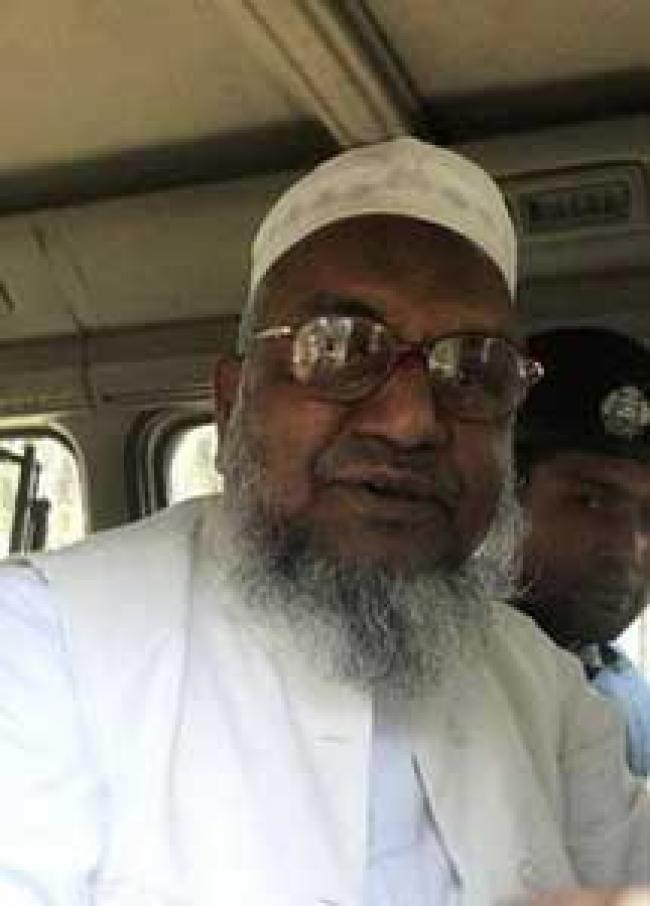 Islamist leader Quader Mollah executed
Dhaka, Dec 12: A top Bangladeshi Islamist leader Abdul Quader Mollah, who was convicted of atrocities in the 1971 war of independence, was executed on Thursday.
He was hanged at 10:01 pm local time.

He was hanged hours after the country\'s Supreme Court rejected his petition to review his death sentence.

"The first war criminal to pay for the 1971 crimes against humanity, the Jamaat-e-Islami assistant secretary general was executed at 10:01pm hours after the country's highest court dismissed his petition to review his death sentence," The Daily Star reported.

"His body remained hanging for 20 minutes before it was taken down," Dhaka Deputy Commissioner Sheikh Yusuf Mreedha told The Daily Star.
Abdul Quader Mollah was buried at his native village at Sadarpur upazila in Faridpur district of Bangladesh early
Friday
.
"An ambulance carrying the body escorted by law enforcers reached Amirababad village at
3:15am
...Around
4:15am
, Mollah was buried beside the grave of his parents," reported The Daily Star.
In the first-ever execution in a war crimes case, Mollah was executed
on Thursday
night at Dhaka Central Jail.
He was convicted on five of six counts of crimes against humanity and war crimes at his trial at the Bangladeshi International Crimes Tribunal (ICT) on
Feb 5
.
A member of the Al-Badar militia during the liberation war, Mollah was convicted of killing 344 civilians and other crimes. He was sentenced to life in prison.
As a direct result of the sentence the 2013 Shahbag protests began with the protesters demanding capital punishment for all those on trial.
The protest spread from Dhaka to other parts of the country. Protesters called for those convicted of war crimes to be sentenced to capital punishment, and also to ban Jamaat-e-Islami.
Jamaat-e-Islmi started a violent counter-protest in the country, demanding the release of its convicted and accused leaders.
On
Sept 17
, after an amendment to the ICT law which allowed the government, complainant, or informant to appeal an order of acquittal or order of sentencing, the Bangladesh Supreme Court found Molla guilty of murders and other war crimes and his life sentence was converted to a death sentence.
He was scheduled to be executed by hanging on Dec 11 but after the execution was suspended and then upheld, he was executed on Dec 12, becoming the first person to have been executed for crimes committed during the Bangladesh Liberation War.
The Bangladesh Liberation War was a revolutionary war of independence in 1971 which established the sovereign nation of Bangladesh.
The war pitted East Pakistan and India against West Pakistan, and lasted over a duration of nine months.
It witnessed large-scale atrocities, including killings and rapes, and the exodus of 10 million refugees and the displacement of 30 million people.