Bangladesh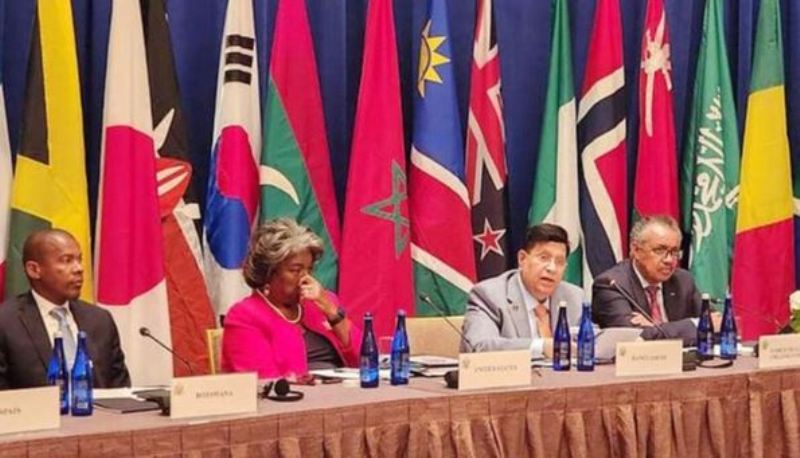 Collected
It is important to continue vaccination against coronavirus: Foreign Minister at the United Nations
Dhaka, September 24: Highlighting Bangladesh's extraordinary success in managing Covid under the leadership of Prime Minister Sheikh Hasina, Foreign Minister Dr AK Abdul Momen said the war against coronavirus is not over yet and it is important to continue the immunization program.
He said these things at the opening ceremony of the foreign minister level meeting titled 'Covid-19 Global Action Plan' at the United Nations General Assembly on Friday (September 23). This information was informed in a press release of the ministry.
The ministerial meeting was jointly organized by Foreign Minister Dr. Momen, US Secretary of State Antony Blinken, Spanish Foreign Minister Jose Manuel Albares Bueno and Botswana's Foreign Minister Dr. Lemogang Kwape in an effort to bring together global partners to strengthen political will to combat the coronavirus outbreak.
In addition to the foreign ministers of several countries including Japan, Thailand, Saudi Arabia, the Director General of the World Health Organization and high-level representatives of a significant number of countries and organizations participated in this meeting.
At the time, Momen said, the key to success is to continue saving lives as well as livelihood resources, providing special assistance to the most vulnerable and ensuring rapid reconstruction of the economy affected by the epidemic through appropriate incentives. Bangladesh is ready to share the experience and knowledge gained in Covid management with others.
Appreciating the multilateral platforms like 'Act-A and COVAX' created and run under the auspices of the World Health Organization to facilitate access to vaccines and other covid materials, the Foreign Minister emphasized on coordinated multilateral initiatives to tackle the global challenge.
The foreign minister emphasized on capacity building in the health sector and claimed that it is necessary to ensure the provision of necessary funds to low-income countries. A joint statement outlining specific recommendations and progress was issued at the end of the meeting.