Bangladesh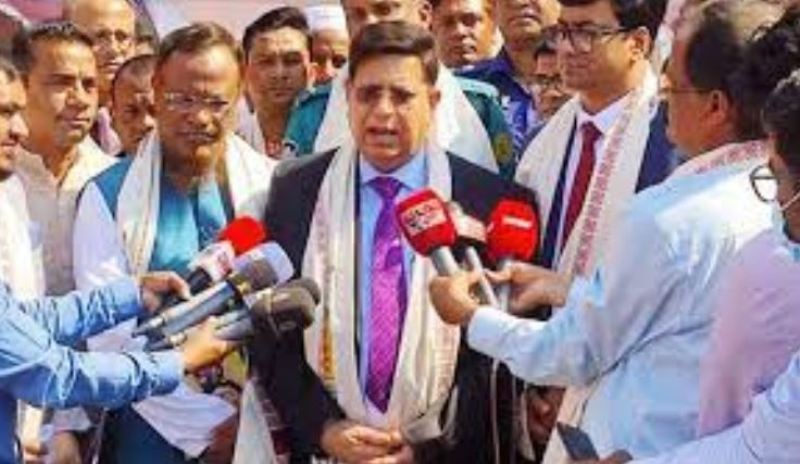 Collected
It is shameful to talk about one's own internal matters to others: Foreign Minister
Dhaka, November 23: Foreign Minister Dr. AK Abdul Momen said that some media of the country are forcing foreign ambassadors to comment about Bangladesh. Some reporters ask them questions and force them to answer. He said, it is shameful to talk about one's internal matters to others.
The foreign minister said these things in response to questions from journalists after the speech of the chief guest at the District Literary Fair at the Sylhet District Stadium on Tuesday (November 22). At this time, he said, people of other countries do not want to know about their internal affairs from foreign diplomats.
Responding to a question regarding the abduction of terrorists by spraying the eyes of the police, the foreign minister said, "It is just an accident. The law enforcement agencies of this country are performing their duties very efficiently."
Referring to BNP's Sylhet divisional rally, he said, "BNP itself is disappointed with the mass gathering in the rally. They wanted to start a movement, but failed."
Subrata Bhowmik, joint secretary of the Ministry of Culture, spoke as a special guest in the District Literary Fair program under the chairmanship of Sylhet District Commissioner Mojibur Rahman and under the direction of District Cultural Officer Asit Baran Das Gupta, Additional DIG and Deputy Commissioner of Sylhet Metropolitan Police Faisal Mahmood, Sylhet District Superintendent of Police Mohammad Abdullah Al Mamun, Sylhet Metropolitan Awami League General Secretary Professor Zakir Hossain, and prominent folk music researcher Dr. Abul Fateh Fattah and others also spoke.