Bangladesh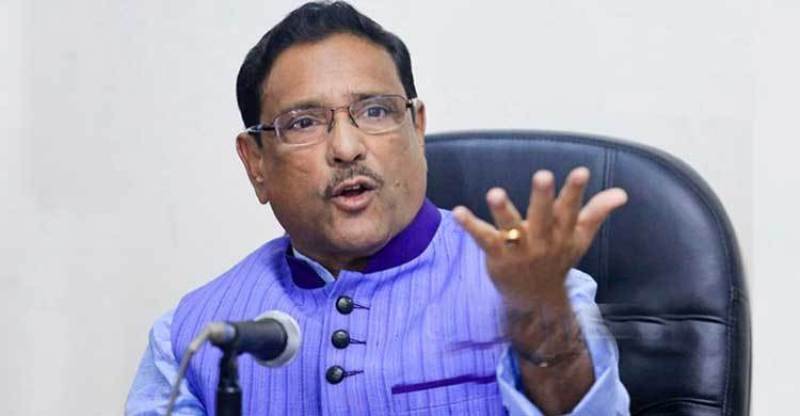 Collected
It is the nature of the BNP to question the work of the government: Bridges Minister Quader
Dhaka, January 22: Awami League General Secretary and Minister for Road Transport and Bridges Obaidul Quader has said that it has become the nature of the BNP to question every welfare work of the government.
He said that those who had carried out massive propaganda at the beginning of Corona are now starting new propaganda about vaccines. The bridge minister said this at a press conference held at his official residence on Thursday morning.
Mentioning that the Prime Minister has shown great efficiency in preventing corona infection in the country, treatment of the infected, protection of helpless people and keeping the livelihood of the people active, the General Secretary of Awami League said, Although every death is painful, not a single death is desirable.
He said the BNP is getting angry today as the Corona vaccine government has been able to take action so quickly. The BNP's dictionary does not praise the government's public works. So they criticized the BNP government for everything.
Quader said, "Whether the BNP continues to revolve around blind criticism and self-immolation, the government under the courageous leadership of Sheikh Hasina will end the process of vaccination and vaccination with transparency and success."
Regarding the local government elections, the general secretary of the Awami League said that those who have already contested against the party's nominee in the local government or any other election are not being nominated or will not be nominated. The position of the party president and the Awami League is clear.
He reiterated that those who have gone or are going against the boat symbol by going beyond the party's decision will have no chance to get Awami League nomination in future.
Obaidul Quader warned some responsible leaders and people's representatives about supporting the party's rebel candidates in the local government elections, saying those concerned should abide by party discipline in order to get nominations and important posts in the future.
Addressing all concerned on behalf of the Awami League at the behest of party president Sheikh Hasina, he said, "Refrain from activities against the discipline and interests of the party, otherwise the work against these organizations will be considered as an unforgivable crime." Obaidul Quader warned that Bangladesh Awami League will take strict organizational measures against those involved.