Bangladesh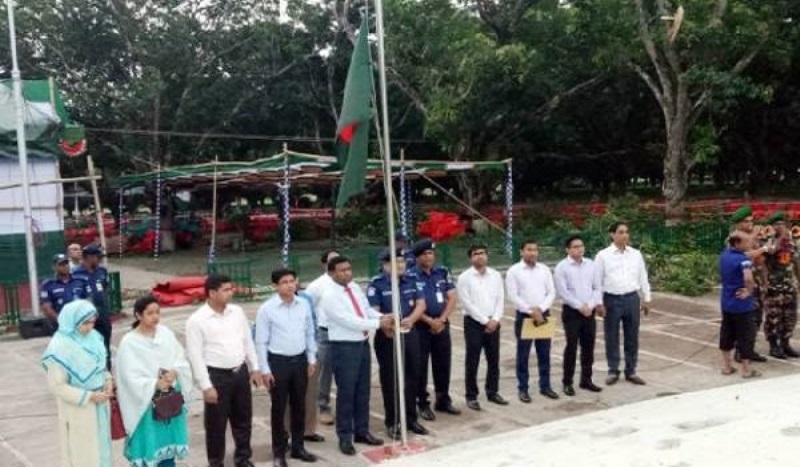 Collected
Journalist Abdul Gaffar Choudhury demands Mujibnagar be made country's second capital
Dhaka, April 19: Veteran journalist Abdul Gaffar Choudhury has demanded that the Mujibnagar area of Meherpur be declared as the 'second capital' to commemorate the historic place of formation of the expatriate government during the war of liberation. He made the demand at a discussion organized by the Bangladesh High Commission in London on Saturday night on the historic Mujibnagar Day.
A press release issued by the High Commission on Sunday said that Gaffar Chowdhury made the demand while recalling the remarks made by eminent US Senator Edward Kennedy during his visit to Mujibnagar. Ekushey's songwriter, the veteran journalist, said Edward Kennedy compared Mujib Nagar to Philadelphia, where the American Declaration of Independence was read.
Declaring Mujibnagar as the 'second capital' of Bangladesh, he called for setting up 'some government offices' like Philadelphia. Speaking as the chief guest on the occasion, former governor and Bangabandhu's private secretary Mohammad Farasuddin also suggested some more initiatives to commemorate Mujibnagar.
He proposed setting up a "Liberty Bell" like Philadelphia and holding a symbolic cabinet meeting there in April each year. At the same time, the economist proposed to enrich the museum in Mujibnagar as well as to set up a research institute on the Father of the Nation in Tungipara and the Mujibnagar government in Mujibnagar.
Farasuddin said the contribution of Mujibnagar government in the great liberation war would be a unique glory in the history of Bengali freedom struggle.
Bangladesh High Commissioner to the United Kingdom Saida Muna Tasnim highlighted the background and geographical significance of the formation of the Mujibnagar government. He said the Mujibnagar government formed under the leadership of Bangabandhu, consisting of the people's representatives who won the 1970 elections, has played a very important role in garnering international support for our freedom struggle, management of refugees and determination of war strategy.