Bangladesh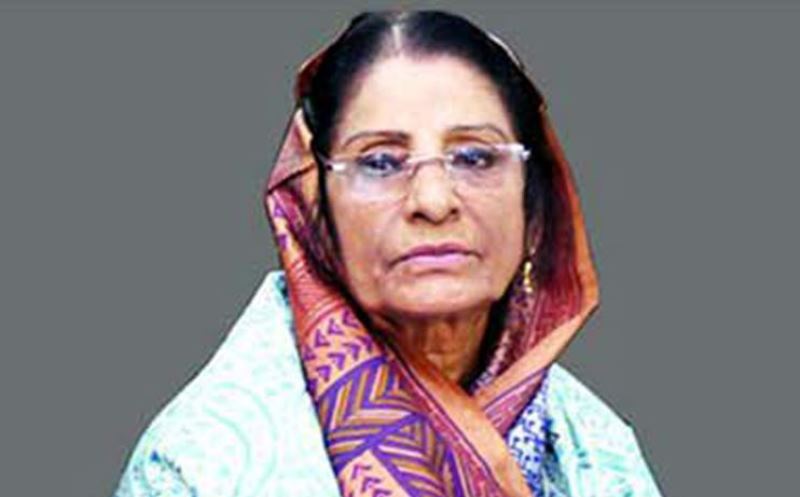 File photo
JP will go to polls even if it is conducted using EVM: Rowshan Ershad
Own Correspondent, Dhaka, Oct 7: National Parliament opposition leader and Jatiya Party (JP)'s main patron Begum Rowshan Ershad said Jatiya Party (JP) is an election-oriented party, and the party will participate in the upcoming 12th national election even if it is conducted using EVMs.
Begum Rowshan Ershad, who is undergoing treatment at Bamrungrad Hospital in Thailand, said these in a video message at a press conference organized at a hotel in Bijaynagar in the capital on Thursday.
Rowshan Ershad said, "The national carpet has participated in the election even in its difficulties. The united Jatiya Party will participate in the next election as well. People of the country are using 4G, 5G today. The country is advancing in information technology. There is no harm in voting in EVM. We will participate in the election through EVM system."
Roshan Ershad called on the party leaders and workers to make the National Conference of Jatiya Party a success on November 26. The leaders and activists who supported the late President Hussain Muhammad Ershad and took the party forward during the hardships of the Jatiya Party are being expelled from the party today. It is very sad. All leaders and activists will be included in the party in the next council.
She said, "In the last council, the amendment of the constitution of the national party was unilaterally added, which is very sad. Some clauses have been added to the constitution, through which party leaders and workers are being expelled unilaterally. It's not right."
"Those who won the election - they said that the election was fair. Those who lose - they say, rigged. I think the people of Bangladesh who will vote will run the nation. The people of the country are with the Jatiya Party and will vote for it."
The opposition leader said, "I am healthy. I have no problem. I will return home soon."