Bangladesh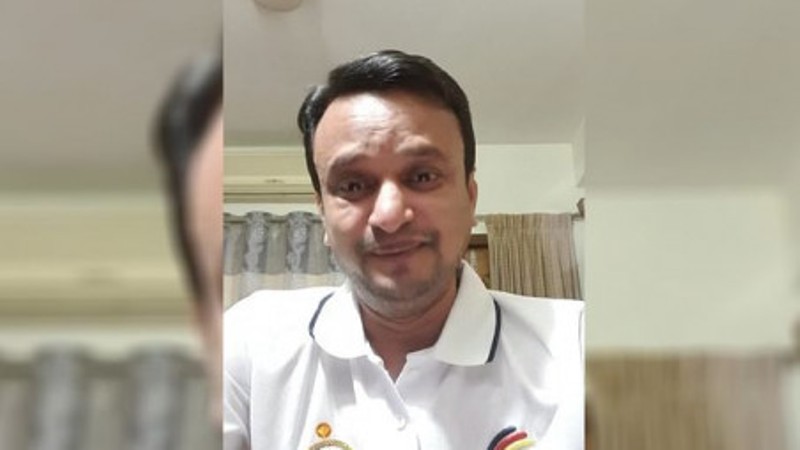 Collected
Katakhali Mayor Abbas Ali detained by RAB over comments insulting Bangabandhu
Dhaka, December 1: Katakhali municipality Mayor Abbas Ali has been detained by the Rapid Action Battalion (RAB) for making insulting remarks against Bangabandhu Sheikh Mujibur Rahman.
Assistant director of RAB's legal and media wing, ANM Imran Khan, said that the mayor was nabbed from Hotel Razmoni Ishakha in Dhaka on Wednesday around 6:00 am, after law enforcers surrounded the property.
According to RAB spokesperson Commander Khandaker Al Moin, the Mayor has been named in at least three cases filed at different police stations.
"During primary interrogation, Abbas admitted that the audio clip that went viral on social media containing comments on Bangabandhu's mural was indeed of him [Abbas] speaking," the Dhaka Tribune quoted Al Moin, director of RAB's legal and media wing, as saying.
On November 21, an audio clip of Abbas making an insulting comment on the construction of Bangabandhu's mural, went viral on social media.
Abbas is allegedly heard to be saying that erecting a mural of Bangabandhu is a cardinal sin according to Islamic law. He also issued directives to stop its construction.
While he had earlier claimed that the audio clip was edited, mayor Abbas apologized for his comments during a Facebook Live session on Friday. He also added that the comments were made after he had been influenced by the "boro hujur" of a local madrasa.
Islamic clerics have objected to the construction of Bangabandhu's murals and statues in the country in the recent past, stating that it is against the teachings of the religion. Earlier this year, several statues and murals of the Father of the Nation were also defaced and destroyed.
Meanwhile, RAB designated the detained mayor a flight risk as he was carrying his passport with him, officials said.