Bangladesh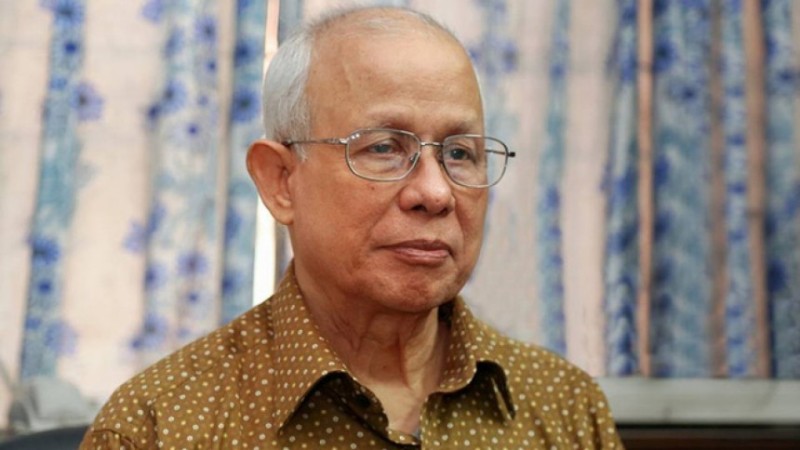 Collected
Kazi Anwar Hossain, famous for 'Masud Rana Series' passes away
Dhaka, January 19: Mystery-novelist Kazi Anwar Hossain, the founder of Seva Prakashan, has died. He breathed his last at BIRDEM at 4:40 pm on Wednesday, January 19 (Inna lillahi wa inna ilaihi rajiun). He was 86 years old. News of the death was confirmed by Masuma Maymur, daughter-in-law of the deceased.
"He was diagnosed with prostate cancer on October 31," said Masuma Maymur. "He was hospitalized five times. There was not much opportunity for treatment. It all ended with a brain stroke and heart attack. He has been in life support since January 10. He left us today."
Kazi Anwar Hossain made the mystery-thriller story popular among the readers of Bangladesh. The readership of this literary genre was created through his service publications. He has written numerous stories under the pseudonyms 'Bidyut Roy' and 'Shamsuddin Nawab'.
To the readers he is known as Kazida. Kazi Shamsuddin Nawab was born on 19 July 1936 to renowned mathematician and author Kazi Motaher Hossain and his wife Sajeda Khatun.
Although he started his career as a musician in the continuity of family music, he started his career as a pressman in Segunbagicha in 1963 with the money given by his father. Later, from that press, he created the ever-young characters in his own editing paperback. Kazi Anwar Hossain came to limelight with 'Kuasha' and 'Masud Rana' series.