Bangladesh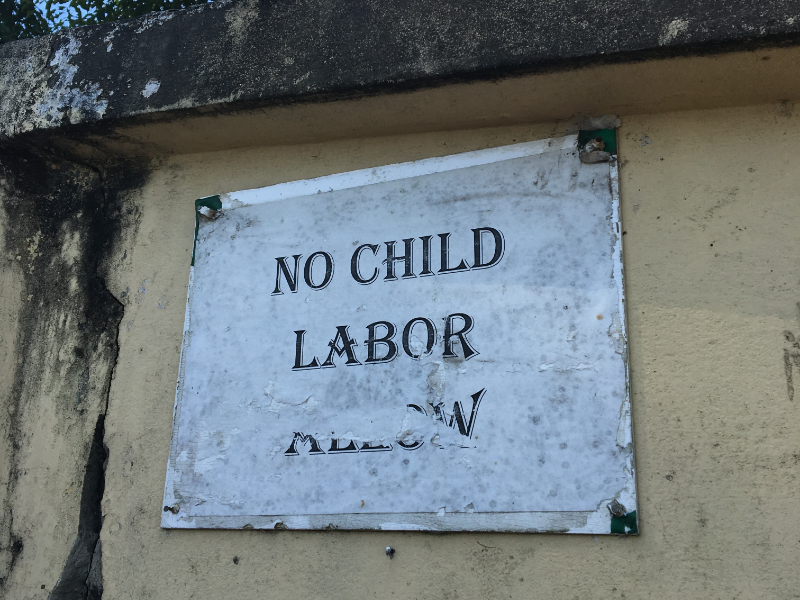 File photo/Wikimedia Commons/Scotted400
Keraniganj becoming child labor free
Dhaka, December 6: The Ministry of Labour and Employment held a stakeholder meeting to eliminate child labour by 2025 to achieve Sustainable Development Goal 8 at the initiative of UNICEF Bangladesh. Five strategic plans were presented in the meeting to make the country free of child labor within the next 3 years. It is reported that the work of building the first model child labour free district by implementing the Keraniganj project in the outskirts of the capital is going on in the space and sector-wise planning.
On Monday (December 5), a two-phase workshop was held at an elite hotel in the capital to review the progress of the national action plan to eradicate child labour. Sixteen ministries and development agencies of the country participated in it. In her welcome speech at the workshop, Joint Secretary of the Ministry of Labor and Employment Hajera Khatun said that Bangladesh has made significant progress in eliminating child labor in the last few decades. Despite this, 6.8 percent of the country's children aged 5 to 17 are still involved in hazardous child labor. These plans have been adopted to protect children from violence, deprivation of rights and torture under the National Five Year Plan to build a child labor free Bangladesh by 2025.
At the same time, UNICEF Bangladesh Child Protection Chief Natalie McCauley said that if Bangladesh is to be free from child labour, the scope of social activities should be extended to the village level. He also urged the relevant ministries to work together to keep records of children who drop out of primary schools.
Eliza Kalpana, UNICEF Bangladesh's child protection manager and officer responsible for risk work and violence prevention, said that under SDG eight, an agreement was signed between UNICEF Bangladesh, the Directorate of Factory and Establishment Inspection of the Department of Labor and the Ministry of Labor and Employment. UNICEF supported the participation of these two organizations in the fifth global meeting held in Durban, South Africa. This workshop is in that context. We want to say goodbye to child labor and create a child protection system. It will be a system that the government itself will develop and will be sustainable and adaptable.