Bangladesh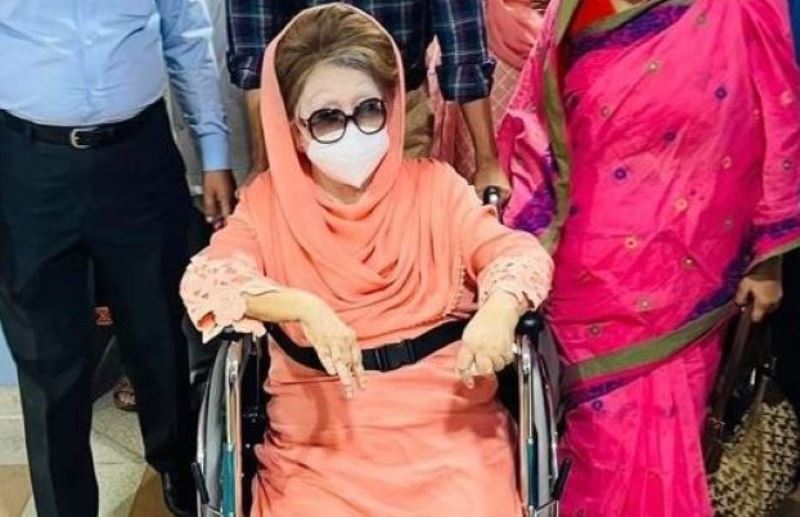 File photo
Khaleda's request for abroad treatment forwarded to Law Ministry from Home Ministry for opinion
Dhaka, Sept 29: BNP Chairperson Khaleda Zia's brother Shamim Iskandar has applied to the Home Ministry for the BNP chairperson's abroad treatment. Later it was forwarded to the Law Ministry for opinion. The application is under observation at the Ministry of Law. No feedback has been received yet.
Law, Justice and Parliamentary Affairs Minister Anisul Haque gave this information to reporters on Thursday. It is known that this application was made on September 25.
In response to a question about the status of Khaleda Zia's application for treatment abroad, the law minister said, "We are looking into it." An application has been made to the Ministry of Home Affairs, from the Ministry of Home Affairs it has been sent to the Ministry of Law for opinion. we are watching is in view. I haven't seen the whole application yet. However, I think that the application to be sent abroad for treatment."
He said, "There is no question of having any other application, the reason for that is that the period of 6 months has been extended a few days ago."
In response to the question whether you have taken any decision on behalf of the government, the minister did not say anything.
Shayrul Kabir Khan, a member of BNP's media cell, said about the application, "An application has been made to arrange Khaleda Zia's permanent release and send her abroad for better treatment. Khaleda Zia's younger brother Shamim Iskandar gave a letter in this regard to the Home Minister on September 25."