Bangladesh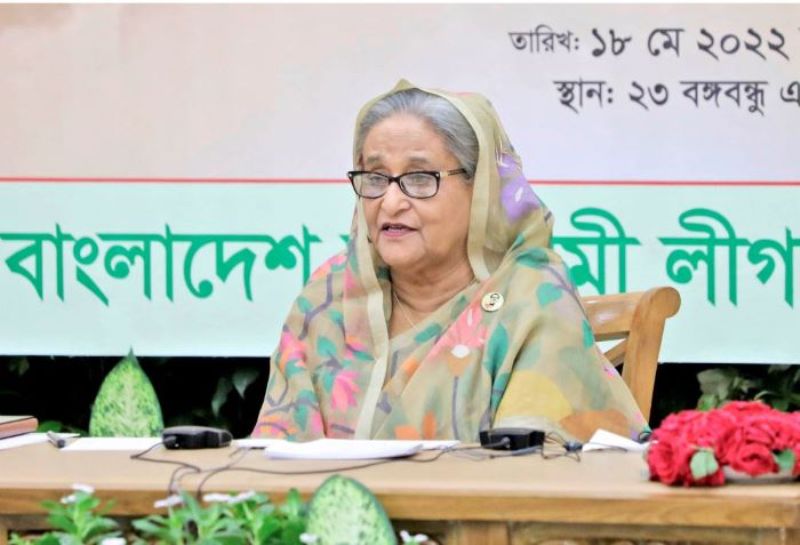 Photo: PID
Khaleda should be dropped in the river from Padma Setu: PM Hasina
Own Correspondent, Dhaka, May 19: Prime Minister Sheikh Hasina has come down heavily on BNP chairperson Khaleda Zia and Nobel laureate economist Dr. Muhammad Yunus who had criticized the Padma Setu when its construction work was started.
She said, "Khaleda Zia had said that the Padma bridge was being constructed haphazardly. Because when the spans were being placed, it seemed to her to be haphazard. She had said none can cross Padma Setu as the bridge was being constructed haphazardly. Once people try to cross the bridge, it will collpase. Some of her companions and associates had said the same. What we should do with them? They should be taken to the Padma Setu and dropped in the river from the bridge."
Although the World Bank was supposed to finance the construction of the Padma Setu but it stopped the funding later. The Prime Minister alleged that Dr. Muhammad Yunus played a role to stop the financing. "He should be dipped in the river Padma and brought to the bridge constructed over the river at the cost of Bangladesh's own fund," she said.
The Prime Minister made the remarks while addressing a discussion programme organized by Awami League on the occasion of her Homecoming Day on Wednesday (May 18). The Prime Minister was virtually joined the event from Ganobhaban, which was held at the party office on Bangabandhu Avenue.
The Padma Setu, built with the country's money, is now awaiting inauguration. In that context, the Prime Minister said, "Today we have proved that Bangladesh can build the Padma Setu with its own funds."