Bangladesh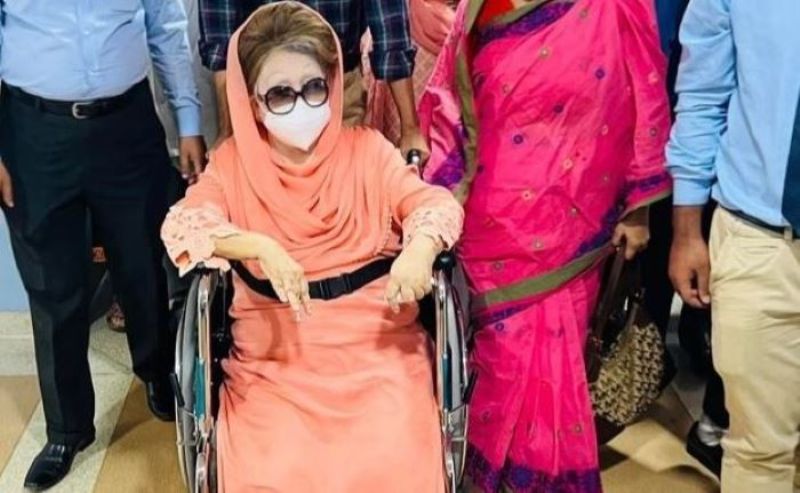 Collected
Khaleda Zia can go to Appellate Division regarding treatment abroad: Additional Attorney General
Own Correspondent, Dhaka, 2 October 2023: Additional Attorney General Mehdi Hasan Chowdhury said that BNP Chairperson Khaleda Zia can apply to the Appellate Division regarding taking her abroad for better treatment. But before that he has to surrender to the court and go to jail. He said this to reporters at his office of the Additional Attorney General of the Supreme Court on Monday.
Mehdi Hashan Chowdhury said, "Since Khaleda Zia's sentence was already suspended in the application under section 401 of the Criminal Procedure Code. Therefore, there is no scope to pass any other order. Now she has to surrender and go to jail and after going to jail, she will appeal for bail application and treatment abroad. can appeal to the department. Because her appeal against the sentence is pending. Besides, Khaleda Zia can plead to the President admitting her guilt."
Earlier, in an interview given to Voice of America Shatarupa Barua, Prime Minister Sheikh Hasina said that if BNP Chairperson Khaleda Zia is to be taken abroad for treatment, she will have to go to court and apply. He can go abroad if the court allows it.
Khaleda Zia's physical condition is not good, her family members said. For this they want to take him abroad for better treatment. When the Prime Minister was asked about this, he said, "I ask, which country in the world has been able to send the convicted accused abroad for treatment. Will any country in the world give it? If they (BNP) want to, they will have to go to court again. They will have to take permission from the court. We have no right to interfere with the work of the court here."
Khaleda Zia was sentenced to five years on February 8, 2018 in the Zia Orphanage Trust corruption case. He has been imprisoned since that day. Later, the sentence was increased to 10 years in the High Court. Then Khaleda Zia was sentenced to another seven years in the Zia Charitable Trust corruption case.