Bangladesh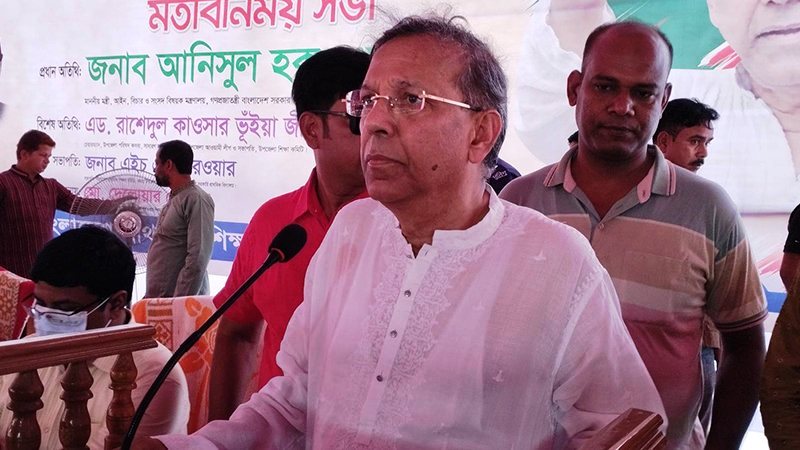 Photo: Collected
Khaleda Zia has to undergo treatment in Bangladesh, not abroad
Dhaka, May 2: Law Minister Anisul Huq said, Awami League did not file a corruption case against Khaleda Zia. The case was filed by the caretaker government. Zia was convicted in two cases. The court initially sentenced him to five years. Later on appeal to the High Court increased the sentence. Now appeal does not get bail. As she is sick during Corona, she has been allowed to stay at home under two conditions.
He said, "Then her health condition became very bad. Doctors in Bangladesh have cured her a lot. Now she went to the hospital again. Khaleda Zia's health condition is now good."
The minister said, "Khaleda Zia was not released because of BNP's movement. She has been exempted by the greatness of the Prime Minister. Khaleda Zia will have to undergo treatment in Bangladesh. There is no law regarding medical treatment abroad. So no consideration will be given."
He said this at an exchange meeting with primary school teachers of the upazila at Sirajul Haque School and College premises in Brahmanbaria's Kasba Paniyarupe on Monday (May 1).
The minister said, "The caretaker government was appointed because the military government could not hold elections. The Bangladesh court has ruled that the caretaker government is illegal. We have conducted fair elections according to the constitution. If no one comes to that fair election and if someone commits arson while going to the election, then it is not the fault of Awami League, it is the fault of BNP terrorists. The next parliamentary election will be held on the day the Election Commission gives the time."
At this time, he expressed the hope that he will talk to the Prime Minister and the Education Minister to solve the problems of the primary teachers present and answer that problem again in the teachers' assembly.