Bangladesh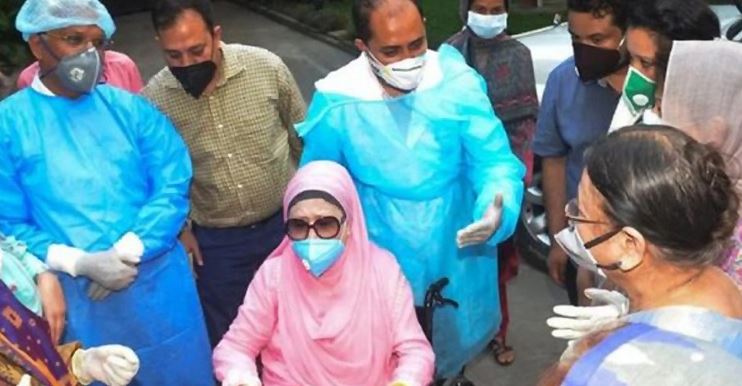 Collected
Khaleda Zia moved to cabin from ICU
Dhaka, October 26: After the biopsy, BNP chairperson Khaleda Zia was kept in the ICU for a few hours and taken to the cabin.
AZM Zahid Hossain, Khaleda Zia's personal physician, said it was not an operation in that sense. A part of the diagnostics. She is kept in ICU even after any small thing. She was shifted to the cabin at night after being kept in the ICU for a few hours.
Earlier, Khaleda Zia underwent a biopsy on Monday afternoon.
Later, in an emergency press conference, Zahid Hossain said that the BNP chairperson had a minor operation. After a physical examination, the doctors saw that she needed a biopsy. There is a small lump in one place. Since there is a lump, a biopsy has been done to find out its nature of view.
Doctors say Khaleda Zia was kept in the ICU for post-operative monitoring. She was later brought to the cabin as her physical condition was stable.
Asked how the BNP head was doing, Dr Hossain said on Tuesday (October 26th) morning that her condition was still good.
Meanwhile, a BNP leader, who did not want to be named, said the purpose for which the biopsy was performed could not be announced until the test report was received. Test reports may be available later this afternoon.