Bangladesh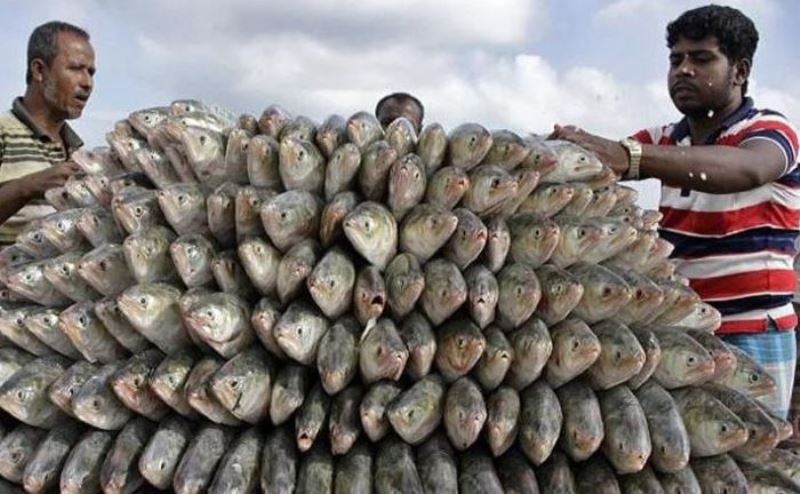 Photo: Collected
Kolkata fish traders want 60 days to import hilsa
Dhaka, Sept 12: Every year on the occasion of Durga Puja, Bengalis across India including in West Bengal taste hilsa as a gift from Bangladesh. Last year (in 2022) before Durga Puja, Bangladesh got permission to export 2,900 tons of hilsa to India. However, Indian fish importers were able to import only 1,300 tons of hilsa. As a result, during Durga Puja last year, the price of this delicious hilsa in Bangladesh was beyond the reach of common people.
It has been reported that the Ministry of Commerce of Bangladesh is going to allow the export of hilsa on the occasion of upcoming Durga Puja this year to avoid the situation like last year in hilsa export. After receiving this news, the Fish Importers Association of Kolkata wrote a letter to the Vice-Embassy of Bangladesh in Kolkata on September 1 to get permission to import hilsa.
Then on September 4, Shamchul Arif, First Secretary (Commercial) of the Deputy High Commission of Bangladesh in Calcutta wrote a letter to the Government of Bangladesh seeking permission to import hilsa fish into India. The letter mentions the application of Kolkata Fee Importers Association seeking 60 days time to import hilsa from Bangladesh.
In this regard, General Secretary of Kolkata Fish Importers Association Syed Anwar Maqsood said, "Like last year, this year also we have sent a letter to the Deputy High Commissioner of Bangladesh in Kolkata. We requested that we be given sufficient time to import Hilsa. Last year we got permission to import 2,900 tons, but due to lack of time we were able to import 1,300 tons of hilsa."
He said, "This year will be the fifth year that the Bangladesh government will allow us to import hilsa on the occasion of Durga Puja. Our request to the Bangladesh government is that the permission you give for the export of hilsa should be given for at least two months. At the same time, he urged the Bangladesh government to remove the ban on hilsa export permanently."
However, the import of hilsa in the West Bengal market is low or the common buyers are unwilling to accept the ban as an excuse. Gautam Das, who came to buy fish in the city market near Kolkata, said, "Every year I hear tons of hilsa coming to India from Bangladesh. Even if so much hilsa comes, when it comes to the Kolkata market, you cannot get your hands on that hilsa fish because of the price. This time I hope that hilsa will come to the Kolkata market at a higher rate. Then we common buyers will taste the delicious hilsa of Bangladesh in this puja."