Bangladesh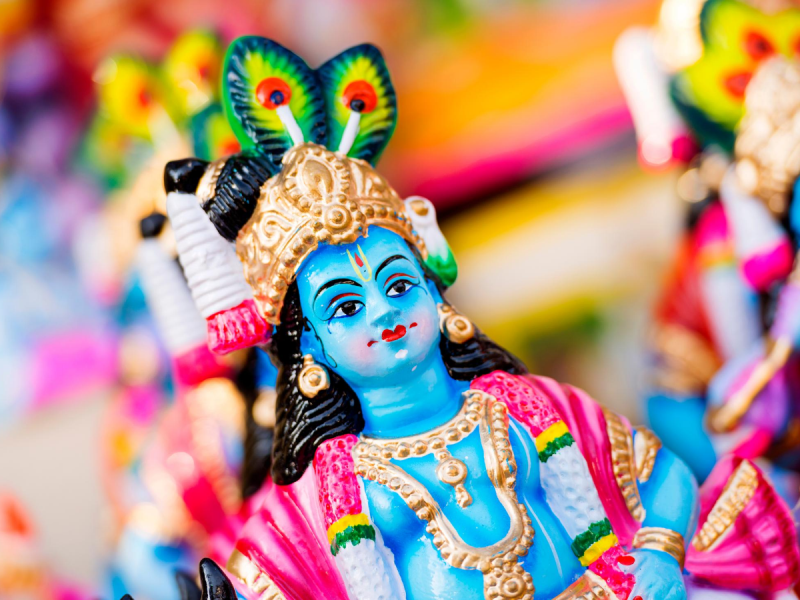 Photo: Wallpaper Cave
Krishna Janmashtami today
Own Correspondent, Dhaka, August 18: Today is Janmashtami, the birthday of Lord Krishna, the Mahavatar of the Hindu religion. The Hindu community is celebrating Janmashtami with religious solemnity and joy.
At the end of the Dwapara Yuga, Lord Krishna was born in the agonized blood of Devaki and Vasudeva imprisoned in the prison of the tyrant King Kamsa in the city of Mathura on the Mahapunya Tithi.
According to Hindu mythology, Lord Krishna was born on the eighth tithi of Shukla Paksha in the month of Bhadra. Traditional Hindus believe that when the brute force rose to devour justice, truth, and beauty, Lord Krishna appeared to subdue that force and establish justice and welfare for mankind. In their further belief, this is how God descends from time to time to suppress evil and establish truth and beauty.
Various socio-cultural and religious organizations have taken detailed programmes on this occasion. The government has declared a public holiday today on the occasion of Janmashtami. Special programmes will be broadcast on private satellite channels including Bangladesh Radio and Television.
On the occasion of auspicious Janmashtami, President Md. Abdul Hamid and Prime Minister Sheikh Hasina have expressed Janmashtami wishes to the Hindu community in separate messages.
On the occasion of Lord Krishna's auspicious Janmashtami, Bangladesh Puja Udjapan Parishad and Metropolitan Public Puja Committee have taken up a three-day programme centrally at Dhakeshwari National Temple. The programme includes an exchange of greetings with the President tomorrow.
On August 19, Friday morning Gita Yajna for the well-being of the country and nation, historical Janmashtami procession in the afternoon and Krishna Puja according to Tithi at night. On the third day, the discussion meeting will be held in the afternoon of August 20.
The International Society for Krishna Consciousness (ISCON) has organized various programmes at Swamibagh Ashram on the occasion of Janmashtami.
Apart from this, various temples, and religious organizations including the capital's Ramakrishna Mission, Swami Bholananda Giri Ashram, Prabhu Jagadbandhu Mahaprakash Math, Radha Madhav Jaidev Vigraha Temple, Bardeswari Kalimata Temple and Crematorium, Radha Govinda Jai Thakur Temple, Shiva Temple, Ramsita Temple and Madhav Gaudiya Math will organize various programmes to celebrate Janmashtami.