Bangladesh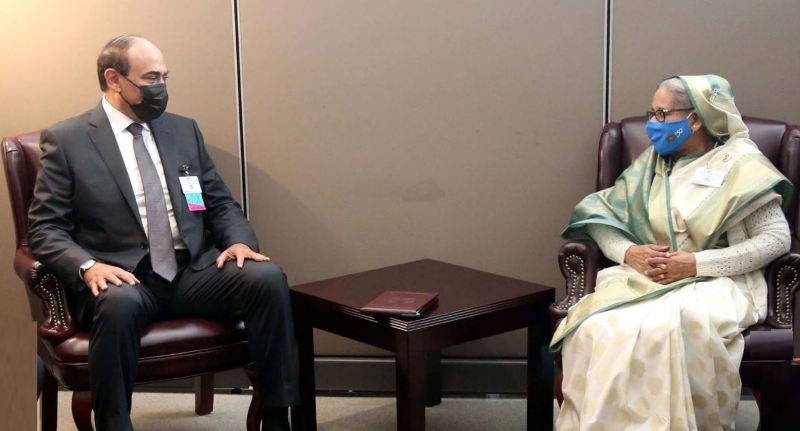 PID
Kuwait proposes to make a roadmap for Bangladesh for bilateral cooperation
Dhaka, September 23: In a meeting with Prime Minister Sheikh Hasina, her Kuwaiti counterpart Sheikh Sabah Al-Khalid Al-Sabah proposed to draw up a roadmap on bilateral cooperation. He made the proposal at a meeting on the sidelines of the UN General Assembly on Wednesday. After the meeting, Foreign Minister Dr. AK Abdul Momen told reporters in New York that the Prime Minister of Kuwait had said that they wanted to jointly prepare a roadmap and a grievance program with Bangladesh in the next five years.
Dr. Momen noted that the talks between the two Prime Ministers were "extremely fruitful" and said, "I will meet with the Foreign Minister of Kuwait to select various areas of mutual interest and cooperation."
The Foreign Minister said the Prime Minister of Kuwait also expressed his country's interest in setting up an oil refinery in Bangladesh and sought the cooperation of Bangladeshi experts to train members of their country's defense forces. The Prime Minister welcomed the proposals and assured the Prime Minister of Kuwait of providing the necessary land for the proposed oil refinery.
At the time, State Minister for Foreign Affairs Shahriar Alam said Kuwait provided 50 million US dollars to Bangladesh through their Kuwait Fund, which was spent on developing municipal infrastructure under the Local Government Engineering Department.
He said Bangladesh is in the final stages of negotiating with Kuwait to receive another USD 100 million through the Kuwait Fund for five mega projects.
Foreign Secretary Masood bin Momen, Press Secretary to the Prime Minister Ihsanul Karim and Permanent Representative and Ambassador of Bangladesh to the United Nations Rabab Fatima were present on the occasion.