Bangladesh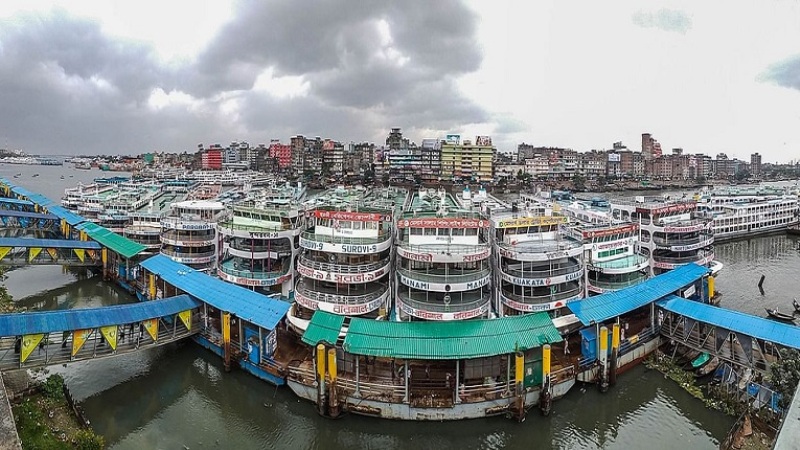 Photo: Collected
Lack of passengers in Dhaka-Barishal launch even after fares are slashed
Own Correspondent, Dhaka, July 3: Within a week of the inauguration of the Padma Bridge, the launch fare of the Barishal-Dhaka route has been reduced, and the number of launches on the route has also been decreased. Though the situation is expected to return to normal, the owners and employees say that the fare of deck has come down by almost half in the last one week, fare of the first class cabin has gone down by Tk 500 and the second class sofa fare has gone down by Tk 100-200 in the last few days.
Babul Mia, an employee of MV Manami launch, told the media that the deck fare of his launch has been slashed to Tk 200 from Tk 350. Fare of the single cabin has been slashed to Tk 1,000 from Tk 1,500 and the fare of double cabin has been reduced from Tk 2,500 to Tk 2,000. Because the number of passengers have decreased by half than before. Although it costs a little more money, everyone is now interested in crossing the Padma Bridge. Everyone is now going through the Padma bridge. The number of passengers have come down by one-third due to the Padma bridge.
He added that single cabin passengers are now taking bus, and they are reaching their destination in just three hours. Then why would they wait five hours? He said the number of launches has also decreased.
Babul Mia said seven launches leave Barishal and seven launches come from Dhaka to Barisal everyday. But last Thursday (June 30) five launches left Barisal but four came from Dhaka, and on Friday (July 1) four launches left Barisal.