Bangladesh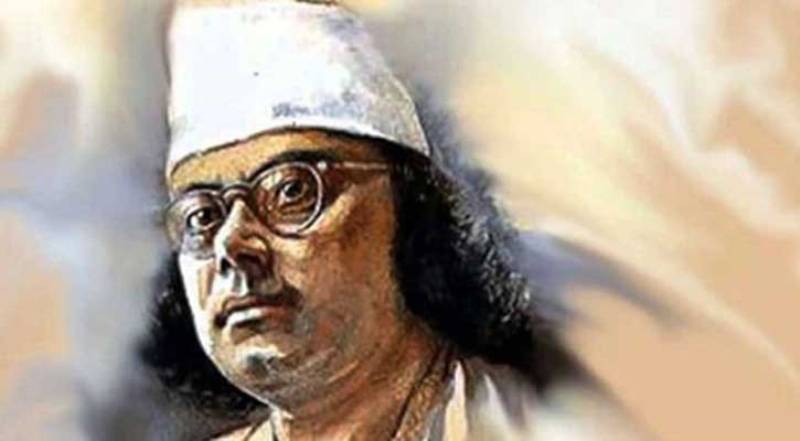 Collected
Lawyers move High Court, demand gazette declaring Nazrul as national poet
Dhaka, June 22: A writ petition has been filed seeking directions to those concerned for publishing a gazette declaring Kazi Nazrul Islam, the national poet of Bangladesh, as a 'national poet'. Lawyer Md Asad Uddin filed the writ petition on behalf of 10 lawyers of the Supreme Court in the concerned branch of the High Court on Wednesday (June 22).
According to the writ petitioner, the secretary of the Ministry of Culture, the director general of Bangla Academy and the executive director of Kabi Nazrul Institute have been named as defendants in the writ petition.
Earlier on May 31, lawyer Md Asad Uddin on behalf of 10 lawyers of the Supreme Court sent a legal notice to the concerned. The writ petition was filed as no action was taken even after the notice was sent.
The writ petition will be presented to a bench of the High Court comprising Justice Farah Mahbub and Justice SM Muniruzzaman for hearing, he said.
Lawyer Md. Asad Uddin said that although Kazi Nazrul Islam was verbally known as the national poet of Bangladesh, there was no state recognition in writing. It is said that a reception was held on 15 December 1929 at the Albert Hall in Calcutta. There the poet was given a national reception on behalf of the All India Bengalis.
Many important people including Netaji Subhash Chandra Bose, Sher-e-Bangla AK Fazlul Haque were present on the occasion. Nazrul was declared the 'National Poet' at the reception. Since then he has been the national poet by word of mouth. But to date no notification or gazette has been published declaring him as the 'National Poet'. This is very sad. Because state recognition cannot be verbal.
He added that the poet was brought to Bangladesh on May 24, 1972 after independence. He was given a house in Dhanmondi by the government to live in. He was awarded the title of D-Litt at Dhaka University on 9 December 1974 for his contribution to Bengali literature and culture.
Then in 1976 a government order was issued with the citizenship of Bangladesh. On February 21, 1976, he was awarded the Ekushey Padak. Everything has written documents with pictures and information. But the cruel truth is that there is no written document or evidence of the official declaration as a 'national poet'.