Bangladesh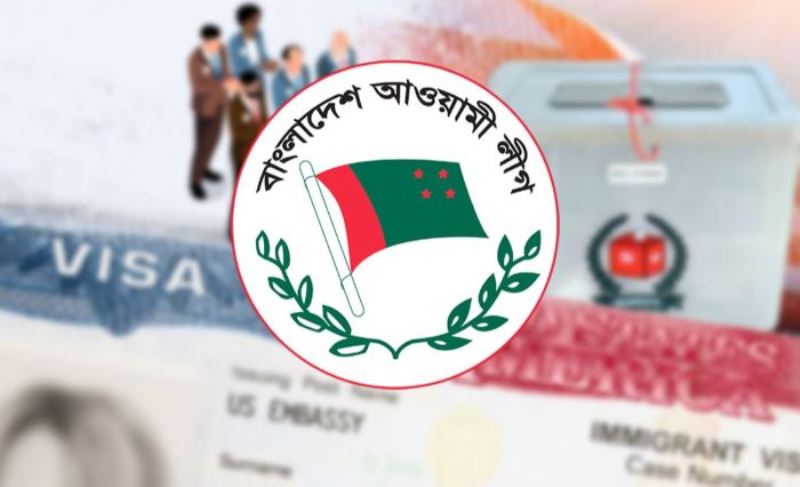 Leaders under 'US Visa ban' will get Awami League nomination in upcoming polls
Dhaka, Sept 26: Only three months left for the 12th National Assembly elections. The United States has begun the process of imposing a visa ban on those 'responsible' for obstructing democracy and the electoral process in Bangladesh as the election approaches. The country has said that political leaders are also under the ban.
Meanwhile, the ruling party Awami League's nominees are panicking over the visa ban ahead of the elections. They are also in doubt about whether they will get party nomination if they come under the visa policy. However, several members of Awami League's Parliamentary Nomination Board have confirmed that 'visa policy or restrictions will not be given importance in giving party nominations'. According to them, "Eligible candidates will get party nomination even if they fall under the visa policy."
In this regard, Awami League presidium member and member of the party's local government and parliamentary nomination board Kazi Zafar Ullah said, "We are working on who will get nomination in the next election. We are not concerned about the visa policy. Will we dance if America bans visas against one of our retired workers? Even if America bans our dedicated member, he will get nomination."
According to party sources, there has been a storm of discussion in the political circles of the country since the beginning of the US visa policy process. The country's opposition political parties capitalized on the visa policy and started criticizing the government. On the other hand, the rulers are also saying that there is "nothing to worry or panic" about the visa ban. Even so, the party's MPs, ministers and influential people are a little worried that they will be deprived of party nominations because of the US visa ban.
In this regard, Awami League Joint General Secretary AFM Bahauddin Nashim said, "Visa ban is a policy of the United States. We are an independent and sovereign nation. To whom they grant visas, to whom they do not grant visas — that is their business. It has always been said that 'they will not take sides' in our elections. They stated that their visa policy is "not for any particular group."