Bangladesh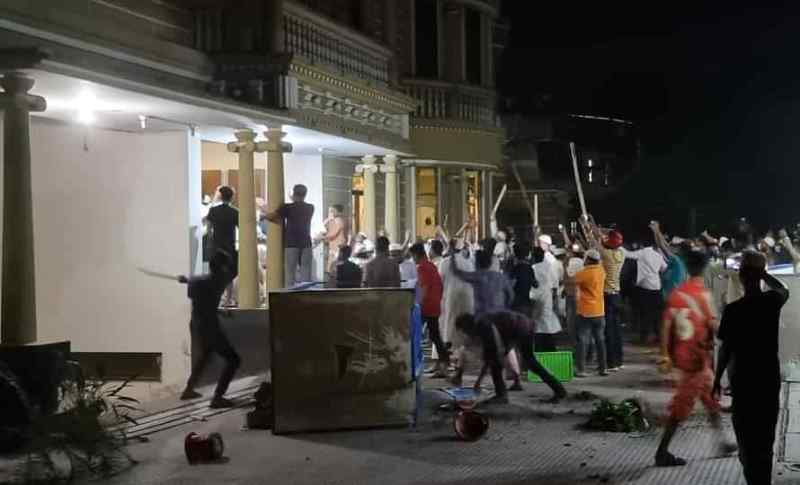 Collected
Legal action is being taken against those involved in Hefazat violence: Home Minister
Dhaka, April 5: Home Minister Asaduzzaman Khan has said that legal action is being taken against all those involved in the violent violence of Hefazat-e-Islam on the occasion of the golden jubilee of independence and the birth centenary of Father of the Nation Bangabandhu Sheikh Mujibur Rahman.
He said no one involved in the violence would be spared. All the incidents will be reported to the countrymen after investigation. He added that there was another motive behind the violence.
Home Minister Asaduzzaman Khan Kamal made the remarks in a statement in Parliament on Sunday under Rule 300 of the Rules of Procedure.
He said that after spreading rumors, Hefazat carried out terrorist attacks in different parts of the country including Baitul Mokaram, Chittagong's Hathazari, Sylhet, Brahmanbaria and Narayanganj. At that time, they attacked the police station, vandalized various government institutions and Awami League offices, connected fire and looted. A total of 17 people lost their lives in these incidents.
Asaduzzaman Khan said that this kind of violence did not happen suddenly, surely it has a purpose. The government is investigating. Every effort has been made to take legal action against those who perpetrated the violence. All of them have been identified and are being identified by looking at the pictures and video footage of these incidents. No one involved will be excluded. Action will be taken against everyone according to the law.
Hefazat leader Mamunul Haque said that Mamunul Haque was staying with a woman at a resort in Narayanganj on Saturday. Information about the woman has been beautifully shown on TV. Mamunul Haque has admitted in his own words that the woman is not his wife. They will be investigated and everyone will know more.
He said that after this incident on Saturday, the resort car in Narayanganj was called, why the resort was vandalized. The government does not know that. There were a few foreigners. The police and BGB went and rescued the foreigners.
The minister told parliament that 22 people involved in the terror incident have already been arrested. The process of bringing others under the law through investigation is underway.
The Home Minister said that on March 26, a man on horseback rehearsed with a sword and was also caught. One was seen holding a pistol and firing. All have been identified and are being. Action will be taken against everyone according to the law.