Bangladesh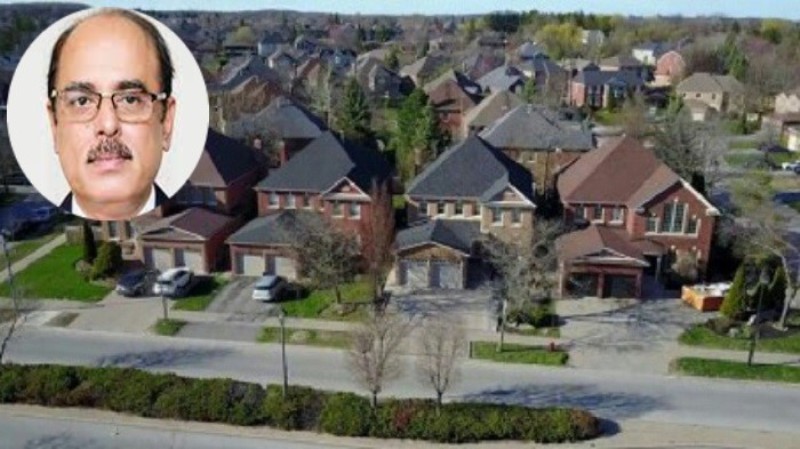 File photo
List of homeowners in Canada's Begum Para still not available: ACC
Own Correspondent, Dhaka, January 27: The list of Bangladeshi nationals who own houses in Begum Para in Canada's Toronto is still not available, even after asking several times for the list.
Moinuddin Abdullah, chairman of the Anti-Corruption Commission (ACC), said this in response to a question from reporters at the ACC head office on Wednesday (January 26).
Once, Bangladesh Foreign Minister said he had the list of the Bangladeshis who own houses in Canada's Begum Para. When ACC chairman was asked about that "list", he said, "Even after asking multiple times for the list, we have not received it yet. I have not even got the list from the person who said this, how can we move forward? We do not have a mechanism to get the list. We will definitely look into whenever we get the list. So far what we have got, we are working on that."
He said, "Another thing is that no matter how developed a country is, it does not want to share information about money laundering. Because money is going to that country. They say I will give information if there is a case. But we need that information to file a case. No country is providing the necessary information."
Hundreds of Bangladeshis have made luxury homes in Canada's Toronto. Most of these houses are registered in the name of female members of the respective families. That is why it is known as 'Begum Para'. Most of the money launderers to the country are bureaucrats, politicians and businessmen. The High Court issued a suo-moto rule on November 22, 2020 to know the list of money launderers and the action taken against them.
Following this, the ACC sent a letter to the Ministry of Foreign Affairs in the first phase in December, 2020 asking for a list of Bangladeshis who have obtained citizenship through money laundering and investments in different countries. Asking for a list of Bangladeshis buying luxury flats in Canada, Singapore, Australia, Malaysia and other countries, another letter from the ACC to the Foreign Ministry's secretary on January 11, 2021 read, "A huge amount of money is laundered from Bangladesh to different countries every year through mis-invoicing, hundi, bank cash transfer etc. in the import-export trade published in research and newspapers of various international organizations."