Bangladesh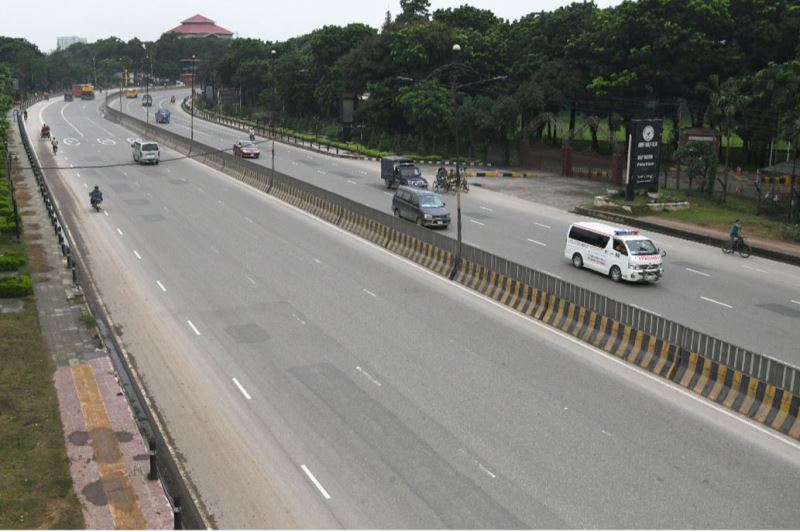 PID
Lockdown: Restrictions till August 5
Dhaka, July 27: The current government-imposed lockdown across Bangladesh, to curb the spread of the coronavirus (Covid-19) infection, will continue till August 5. On TuesdayIt was decided following a coronavirus review meeting by officials on Tuesday (July 27) at noon.
The country is now in the worst situation as the epidemic of coronavirus infection has increased at an alarming rate. Despite strict restrictions to control the situation, none of the infections and deaths have been reduced. The government sat in an important meeting to decide what to do in this situation.
The meeting started at noon in the cabinet meeting room under the chairmanship of the Home Minister. The meeting was attended by Health Minister Zahid Maleque, Cabinet Secretary Khandaker Anwarul Islam, Chief of Police, BGB Chief and senior officials of the concerned departments and divisions. After the meeting, the Home Minister briefed the journalists about the decisions taken at the meeting.
He said the meeting discussed the coronavirus situation and preventive vaccination activities.
"It was decided in the meeting that our lockdown will continue till the 5th. Although our industrialists and many others made the request, we may not be able to accept it," the minister said.
"The lockdown will continue till the 5th. We hope that the infection will gradually decrease like in other countries," he said.
Earlier, the government had issued a notification on June 30 and imposed strict restrictions from 6 am on July 1 to midnight on July 7. In the notification of the cabinet department, 21 conditions were added considering the infection situation. Apart from the emergency services, government and private offices, automated vehicles, shopping malls and shops will remain closed at this time. Though factories were allowed to operate, the government barred public gatherings. To make it effective, law enforcement agencies were deployed along with the army.
The restrictions were increased by seven more days as the rate of Covid-19 infection did not come down.
Restrictions were then relaxed from 15 to 23 July (till 6 am) due to the holy Eid al-Adha. Strict restrictions were imposed again from July 23.