Bangladesh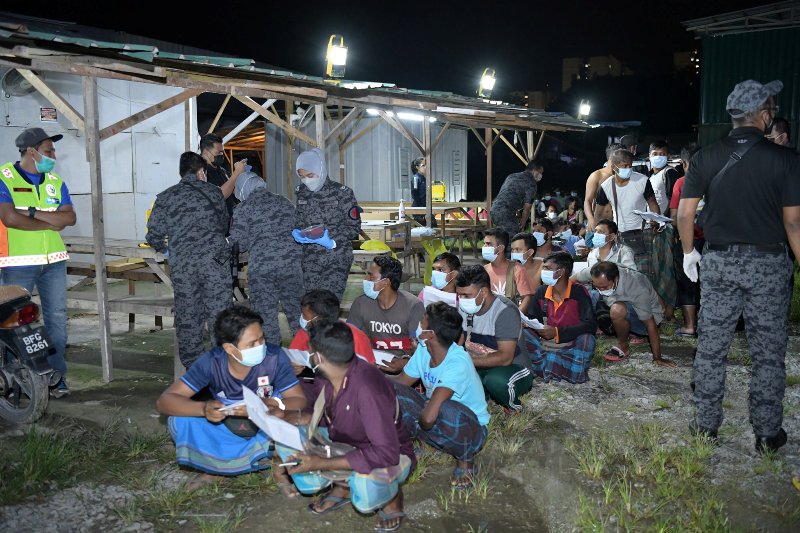 www.facebook.com/imigresen
Malaysia: More than 300 people including 95 Bangladeshis detained in late night operation
Dhaka, October 1: More than 300 migrants, including 95 Bangladeshis, were detained during a late-night operation by Malaysia's immigration department. They were arrested at 12:00 am local time on Friday.
Khairul Dzaimee Daud, Director General of Immigration, Malaysia, said the operation was carried out by the Immigration Department at a shared house in Jalan Eco Majestic 1/2C, Kajang. At that time 326 foreigners were detained. After checking the documents, 297 people were detained, while the rest were released.
The detainees have been remanded at the Semenyih Immigration depot for 14 days for further investigation.
Khairul Daud said they do not have valid documents. Most of the foreigners detained are construction workers. Some are businessmen. He said 95 Bangladeshis were among the detainees. There are 94 Indonesian men and 28 women. There are also 66 men from Myanmar, one from Ghana and six men and seven women from Vietnam.
Daud told reporters that residents in the area had complained that the migrants do not follow health rules. Their habitat is densely populated. The Housing and Employees Benefit Act (Act 446) was not complied with in this area.
He said the employers of the detained workers would be fined 50,000 Ringgit (BDT 10,25,101.17) for not complying with the law. Earlier also, the employers were fined 3,50,000 Ringgit (BDT 71,75,708.18).