Bangladesh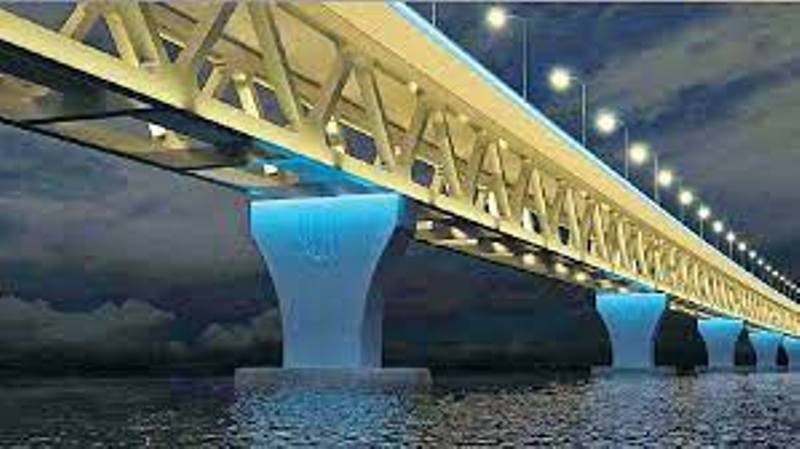 Collected
Man arrested for opening the nut-bolt of Padma Bridge
Dhaka, June 30: The DMP's Counter Terrorism and Transnational Crime Unit (CTTC) has arrested Mahdi Hasan, 27, for carrying out propaganda and sabotage activities through video recording and social media with the aim of damaging the infrastructure of the Padma Bridge.
According to the CTTC, the arrested Mahdi has completed Dakhil and Alim from Tamirul Millat Madrasa. He was a camp worker while studying in a madrasa. He was arrested on Wednesday (June 29) night in the Ramganj area of ​​Laxmipur. The mobile phone containing the video was seized from him at the time of his arrest.
CTTC chief Md Asaduzzaman said this at a press conference held at DMP Media Center on Thursday (June 30).
He said that a group of unscrupulous gangs were already involved in various activities including destruction and damage to the Padma Bridge to prevent its construction. Since the inauguration of the Padma Multipurpose Bridge, various groups have been involved in subversive activities against the bridge.
The CTTC chief said this milestone in the development of communication system in Bangladesh is an unforgettable achievement of the present government of the country. A quarter is always trying to downplay this success and question the people. As part of this, after the inauguration of the Padma Bridge, some unscrupulous people were seen carrying out various destructive activities. On June 26, a video went viral on social media. Where the arrested Mahdi Hasan unzipped the nut-bolt attached to the railing of the bridge. The 26-second video, spread through social media, shows the arrested Mahdi untying the nut-bolt from the railing of the bridge and re-installing it.
Asaduzzaman said the CTTC Cyber ​​Intelligence Division was already monitoring the matter and as soon as it received information from the police station, it identified the accused Mahdi Hasan (the person in the video) on the basis of information technology and secret sources. According to intelligence, Mahdi has gone into hiding in Ramganj upazila of Laxmipur district. A smart team of CTTC City Intelligence Analysis Division arrested him from Ramganj area. According to the information given by the arrested Mahdi, the arrest of other accused involved in the conspiracy is continuing.
A case has been filed against the arrested under the Special Powers Act at Padma Bridge North Police Station in Munshiganj.