Bangladesh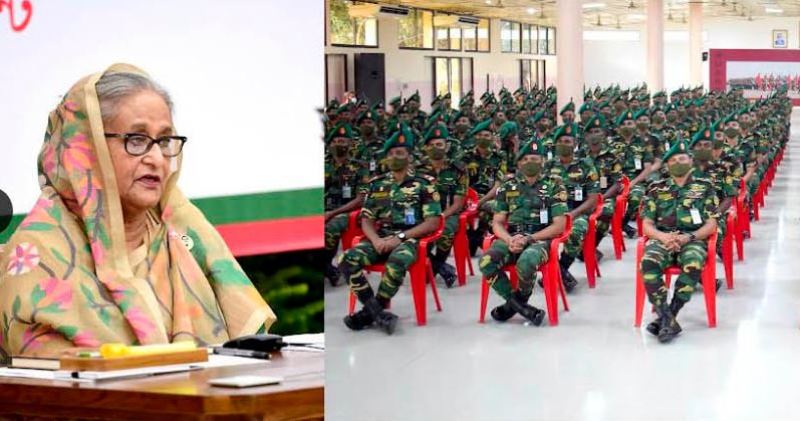 PID
Many countries are now crying for electricity: PM Hasina
Dhaka, July 5: Prime Minister Sheikh Hasina has said that the price of oil has gone up all over the world due to the Russia-Ukraine war. Many countries are now crying out for electricity. The prices of the materials required for power generation have gone up in the international market.
The Prime Minister said this while addressing a function organized at the PGR headquarters in Dhaka Cantonment on Tuesday (July 5) on the occasion of the 47th founding anniversary of the Presidential Guard Regiment (PGR).
The Prime Minister said that the world had been hit by the Russia-Ukraine war at a time when it was recovering from the coronavirus pandemic. As a result of which, oil prices have risen all over the world today, many countries are now crying out for electricity. "Prices of the materials needed for power generation in the international market have gone up a lot. For example, the prices of diesel, oil and NLG have gone up. As a result, the price of almost everything has gone up. Coal is not available now. We were delivering uninterrupted electricity to everyone's house."
"The Ukraine-Russia war is causing problems in the transport sector. The ship is not able to move as before. Not only in our country but in every country there is a shortage of these things now. If we are a little more economical, we can increase our own savings, then any problem can be tackled. In other words, if every family is saving, then we can do something ourselves," she said.
"In many developed countries, however, famine has begun," she said. "In order to prevent our country from falling into such a situation, not even an inch of land should remain uncultivated. No reservoir should be empty. At least try to procure your own food so that there is no pressure on the market. If there is a surplus, everyone has to take measures so that they can make a profit by selling it," Prime Minister Hasina added.
"Now, there is a little spike in coronavirus infection. In this case, everyone must follow the hygiene rules. We are also administering the vaccine. The booster dose should be taken along with the vaccination. Many are not taking booster doses. Institutions have taken it, but the common people are a little behind. We will also take appropriate measures so that everyone takes the booster dose, so that this footfall does not increase," she said.