Bangladesh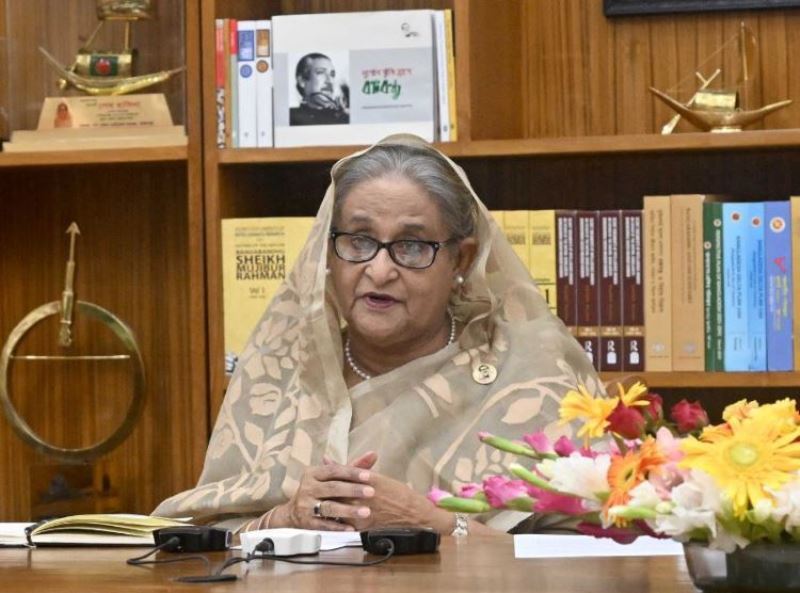 Photo: PID
Many more names will come forward as money launderers: Prime Minister
Own Correspondent, Dhaka, Sept 15: Prime Minister Sheikh Hasina said that the names of many more money launderers are coming forward.
She said that action is being taken against them through Anti-Corruption Commission (ACC) and Bangladesh Bank.
The Prime Minister said this while drawing attention to money launderers at a press conference at Ganobhaban on Wednesday (September 14) afternoon. The press conference was held on her recent visit to India.
Addressing the journalists, the head of government said, "I doubt whether you will write that there are many money launderers. Let me put it bluntly, I have a lot of reputable information. Action is being taken through Anti-Corruption Commission and Bangladesh Bank. Their names will come up, but I will see if you will print them."
The Prime Minister also said, "We had sent a demand to the Swiss Bank long ago. I wanted the list. But the list did not come."
Prime Minister Sheikh Hasina said that sufficient initiatives are being taken to stop money laundering.
Earlier, the press conference started at Ganabhaban at 4:10 pm. In the beginning, the Prime Minister read out a written statement at the press conference. Then she answered the questions of the journalists.
Prime Minister Sheikh Hasina went on a four-day state visit to India on September 5. During the visit, seven agreements and memorandums of understanding were signed between Bangladesh and India on water management, railways, science and technology, information, and broadcasting.