Bangladesh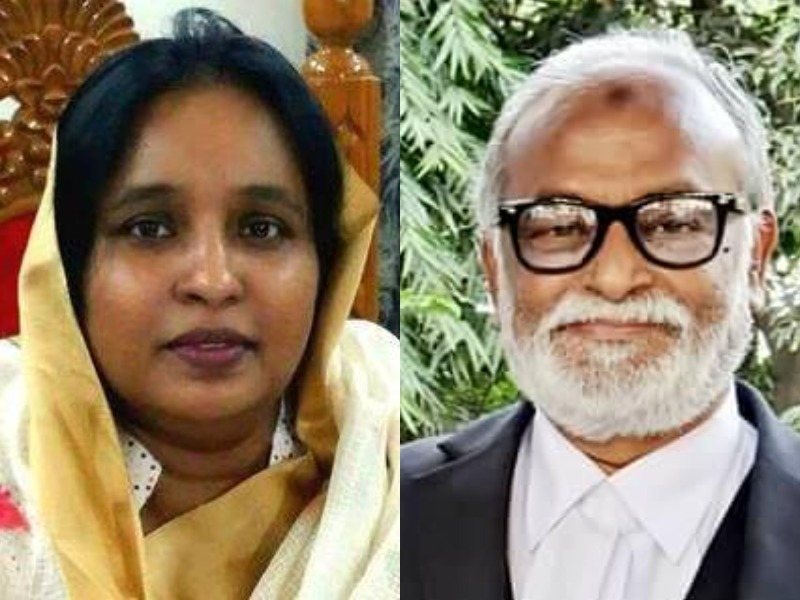 Collected
Many parties have come together to defeat me: Ivy
Dhaka, Janaury 14: Awami League nominated mayoral candidate for Narayanganj City Corporation (Nasik) election Dr. Selina Hayat Ivy said many parties have come together to defeat her.
"They can be indoors or outdoors. Those who commit violence become one at a time. The choice here is Ivy vs. many."
She made the remarks at a briefing at her residence in Deobhog area of ​​the city on Friday (January 14) morning. "I am against violence," Ivy said. "Violence doesn't seem to be on my side. Because, I don't have any such force and I have never resorted to violence. I will be harmed if there is violence."
"My voters will not be able to come," she said. "One side wants so. In a place where my election is the most tumultuous, perhaps someone might use violence to prevent voters from coming. I told the administration to have a festive atmosphere on election day. So that my women voters can come. Because, I know these votes are mine. Knowing that my victory is certain, if anyone commits violence, I will ask the administration to take action."
"I have a very strong personality," she said. "I have everyone from the grassroots level with me. It is not so easy to weaken me. I will not be weak in anything. Nothing can affect me."
Meanwhile, undeclared BNP candidate for mayor in the Narayanganj City Corporation (Nasik) election, Taimur Alam Khandaker, has said that if he wins, he will expedite the release of BNP chairperson Begum Khaleda Zia.
He alleged that the circuit house and post bungalow were being used for election purposes. According to the law, there is no rule to use any government vehicle or any post bungalow in this case. It is a violation of the Code of Conduct. In this way, the guests of our government party are trying to influence the election by violating the code of conduct.
He was speaking at a press conference in the Missionpara area of ​​Narayanganj town on Friday (January 14) morning.
Taimur said if the verdict of the people in Narayanganj reflects hope, then the image of the Hon'ble Prime Minister will be brighten. "We have lodged many complaints with the Election Commission with utmost confidence and no action has been taken against them. Rather, it is a repetition of all events. From this it is understood that Election Commission is useless."