Bangladesh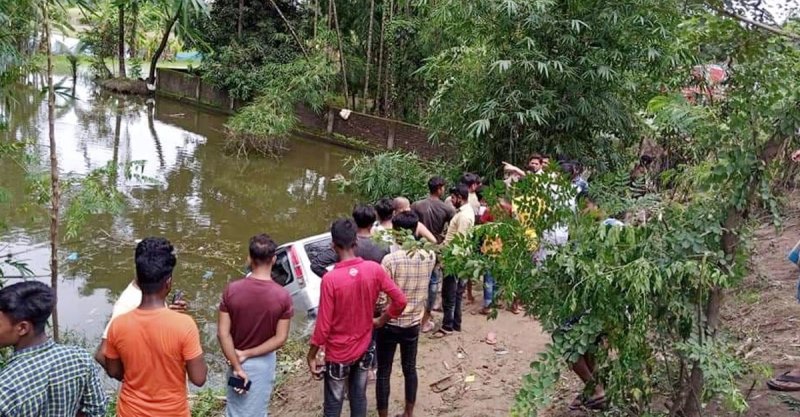 Collected
Microbus accident kills seven in Cox's Bazar
Dhaka, August 16: Seven people, including women and children, were killed when a microbus collided with an electric pole in the Vendibazar area of Chakriya in Cox's Bazar. One of the dead was a pedestrian and the other six were passengers of a microbus. One of them died on the spot while the other six were taken to hospital. Officer-in-charge (OC) of Chakaria Police Station Shaker Md Jubayer said this.
The accident took place on Sunday (August 15) at around 10:15 am. Two others injured in the accident have been taken to hospital. It is learned that the passengers of the microbus were going to Banshkhali from Cox's Bazar.
The deceased have been identified as Hajera Begum, 55, wife of Ismail of Dulhajra Ward No. 1 of Chakriya, Ratan Biswas, 50, son of Ram Master, his wife Madhumita, 45, Purnima Rudra, 30, wife of Pradeep Rudra of Banshkhali upazila and Swarthak Rudra, son of Purnima Rudra and Rani Rudra (60), wife of Sadhan Rudra. The other's name has not been found yet.
Pradeep and his daughter Shyamoli of Ghonapara and Babar Ali (18) of Manikganj and several others were injured in the accident. They are being treated at the local hospital in Chakriya and Chittagong Medical College (CMC).
Chakaria Police Sub-Inspector (SI) Mosharraf Hossain, quoting eyewitnesses, said the Chittagong-bound microbus hit an electric pole on the side of the road when it reached Atabbarpara Vendibazar area of ​​Chakaria Fansiakhali Union on the Cox's Bazar-Chittagong highway. The microbus lost control and fell into a ditch on the side of the road.
Witnesses rushed forward and tried to pull the car. Upon receiving the news, the police team also came to the spot. But the doors and windows of the car were locked from the inside, so we had to hurry to get out. After much effort, one was found dead. Six more died after being taken to hospital.
Shafayet Hossain, inspector in charge of Malumghat Highway Police Outpost, said the microbus involved in the accident was taken into the custody of the Highway Police. The next step will be taken at the decision of the relatives of the deceased. He said the bodies were in the custody of Chakaria police.