Bangladesh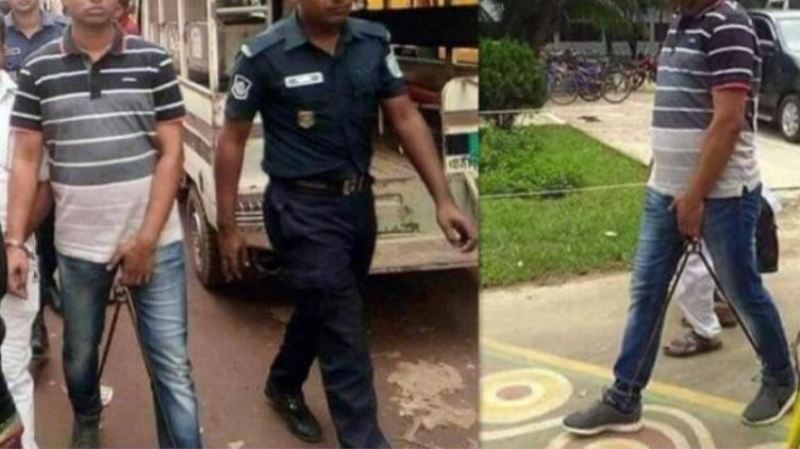 Collected
Militants have to be chained when appearing in court
Dhaka, November 23: The police has sent a letter to the prison headquarters regarding dress while producing the accused who are terrorists, militants, convicted or convicted in multiple cases. The Prosecution Department of Dhaka Metropolitan Police (DMP) has sent this letter through the Commissioner of Police.
Jasim Uddin, Deputy Commissioner of Police, Prosecution Department of DMP, said on Tuesday (November 22), that due to the fact that important defendants were not chained while appearing in court, there have already been incidents of convicted defendants running away from the court. Such an undesirable situation could have been avoided if they were tied. A letter has been sent to prison headquarters to take necessary action in this regard.
The letter sent to the Jail Headquarters mentioned that terrorists, militants, accused of sensational cases and those convicted or convicted of multiple cases from the jails must wear turbans as per the Jail Code. In this situation, it was requested to take necessary measures to send the accused of various important cases from the jail to the court as per the jail code and to send the other important accused including militants and terrorists to separate prison vans.
On Sunday (November 20), militants abducted two convicts, Moinul Hasan Shamim alias Sifat Sami and Md Abu Chiddiq Sohail alias Shakib, who had been sentenced to death by spraying the police from the premises of the Dhaka Chief Judicial Magistrate's Court.
Accused Md. Arafat Rahman (24) and Md. A Sabur alias Raj alias Saad alias Sujan was arrested. The militants tried to snatch them too.
In this incident, police inspector Julhas Uddin Akand of DMP's prosecution department filed a case in the name of 20 people in Kotwali police station. In the case, seven to eight more people are named as accused.
The police applied to remand the accused for 10 days for proper investigation of the case at Kotwali police station. After the hearing, the judge granted remand for 10 days each.