Bangladesh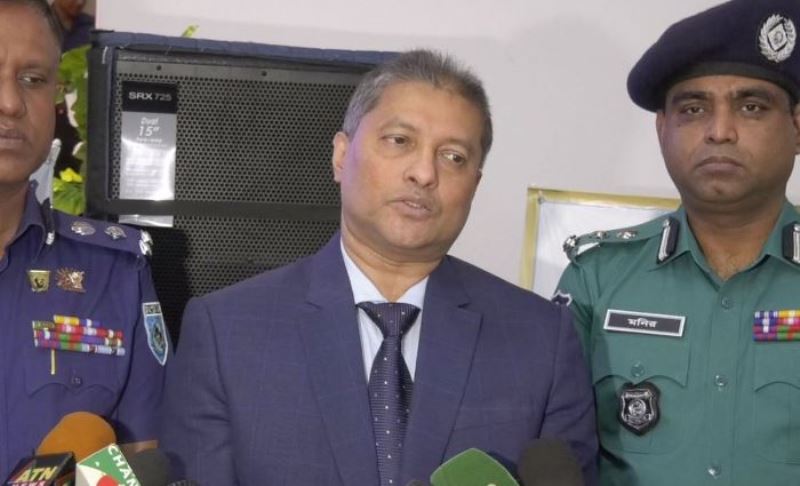 Photo: Collected
Militants try to take advantage of political situation: CTTC
Dhaka, Nov 21: Many fear that the militants may try to make headway in the political situation. It is very normal. Militant organizations take advantage of such situations. There are also precedents in different countries. Militant organizations of our country tried to re-organize in various forms.
Dhaka Metropolitan Police (DMP) Counter Terrorism and Transnational Crime Unit (CTTC) Chief and Additional Police Commissioner Md. Asaduzzaman said these at his office on Minto Road in the capital on Monday afternoon.
He said, if you see the caravan of Jamaatul Ansar Phil Hindal Sharqiya or Imam Mahmud, it can be seen that the militants tried to re-organize in different ways. All the activities of the militants have been foiled by the CTTC. The way Ansar Phil Hindal Sharqiya started their activities is a rare case of militancy in Bangladesh. All their members will be trained in armed forces like never before. Militant organization Imam Mahmud's caravan wanted to do exactly like them.
In response to the question whether there has been a slight decline in militant operations due to the political situation, the CTTC chief said, CTTC is dedicated to anti-militancy and anti-terrorism operations. Our campaign is ongoing. Last month also, two raids were conducted on the big hills of Moulvibazar. Political situation or elections will not lead to a decline in militancy.
"CTTC has surveillance both offline and online as before," he added.
When asked about the two fugitive terrorists, Md. Asaduzzaman said that on this day last year, members of Ansar Al-Islam snatched two convicted terrorists from the court premises. Their objective was to abduct four militants. I have arrested several people involved in militant robbery. Shikha, the wife of fugitive militant Abu Siddique Sohal, was the main coordinator of the incident inside and outside the jail. We have arrested Shikha. Last month, an operation was conducted in an area near Dhaka, but unfortunately two-three days before the operation, the fugitive militant Abu Siddique Sohail left Astana. A man named Dr. Bakhtiyar gave him shelter. We arrested him and he gave a statement in court.
The CTTC official also said that we are hopeful that we will be able to arrest the two fugitive militants. A militant criminal cannot be equated with a common criminal in any way.
Additional Police Commissioner Asaduzzaman said that more security measures should have been taken in bringing such top and fearsome militants to any place including the court. It was definitely lacking. Later clear instructions have been given in this regard. Besides, guidelines have been given in bringing such accused to the court. Militant organizations do not have the power to make such an incident happen again.