Bangladesh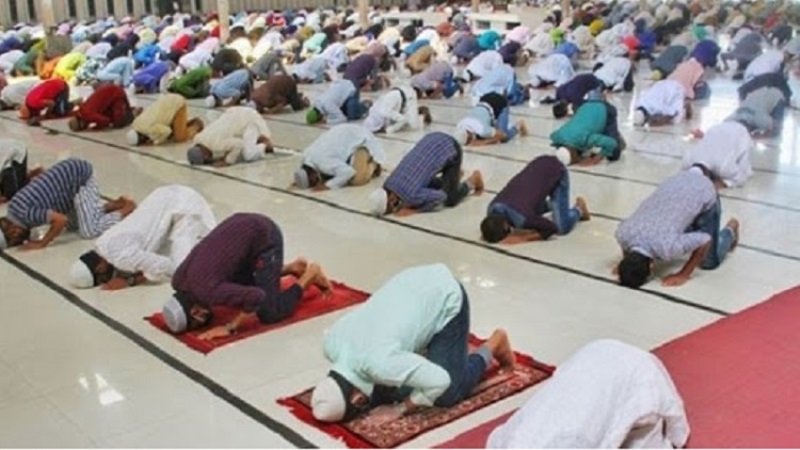 Collected
Ministry of Religious Affairs gives special instructions on Covid-19 restrictions
Dhaka, August 7: Considering the coronavirus infection situation, the Ministry of Religious Affairs has issued special instructions to observe the extended restrictions in religious institutions till August 10.
This information was given in a press release signed by Md. Anwar Hossain, Senior Information Officer of the Ministry of Religious Affairs on Friday (August 6).
Here are the instructions given by the ministry: -
1) Soap-water with hand sanitizer / hand washing system should be kept at the entrance of the mosque and the incoming worshipers must come to the mosque wearing a mask.
2) In the current situation of corona infection, every worshiper should perform ablution from his home, perform sunnat and nafl prayers at home, perform only obligatory prayers in the mosque and wash his hands with soap for at least 20 seconds while performing ablution.
3) Carpets cannot be laid in the mosque. Before the five daily prayers, the entire mosque should be cleaned with disinfectant and each of the worshipers should bring the Jainamaz in their own responsibility and ensure the social distance in standing in the Qatari prayers.
4) Children, the elderly, sick people and people engaged in the service of the sick should refrain from participating in the congregation.
5) To ensure the prevention of infection, soap / hand sanitizer should be kept in the ablution room of the mosque.
When entering other religious institutions / places of worship, proper hygiene rules including wearing of mask, use of hand sanitizer and washing hands with soap should be followed.
In case of violation of the above instructions, the local administration and law enforcement agencies will take legal action against those responsible.