Bangladesh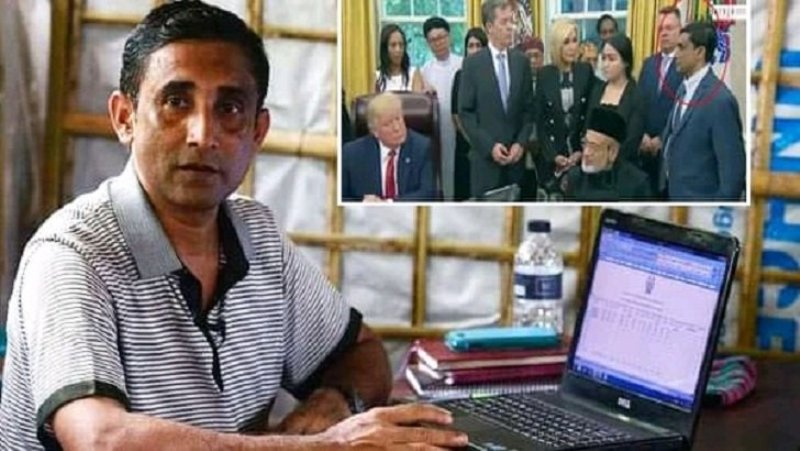 Collected
Mohibullah death: US demands transparent investigation into killing of Rohingya leader
Dhaka, October 1: The United States has responded to the killing of Mohibullah, a leading Rohingya leader based in Ukhia, Cox's Bazar. US Secretary of State Antony Blinken has demanded a full and transparent investigation into the leader's death, as well as holding the perpetrators accountable. The State Department says Secretary of State Anthony Blinken made the claim in a press statement.
"We are deeply disturbed by the murder of Rohingya Muslim leader Mohib Ullah in Bangladesh yesterday. The world will remember Mohib Ullah as a brave and fierce advocate for the human rights of Rohingya Muslims around the world," Blinken tweeted.
A statement from Blinken said, "We urge a full and transparent investigation into his death with the goal of holding the perpetrators of this heinous crime accountable. We will honor his work by continuing to advocate for Rohingya and lift up the voices of members of the community in decisions about their future."
"During his trip, he shared his experiences with the [US] president and vice president, and spoke together with other survivors of religiously motivated persecution," it added.
About eight lakh Rohingyas came to Bangladesh from the Rakhine state of the country after August 25, 2017 in the face of repression by the Myanmar army. On July 17, 2019, Mohibullah met with the then US President Donald Trump at the White House as a representative of the Rohingya.
Mohibullah was shot dead by a group of miscreants at the Lambasia Rohingya camp in Ukhia, Cox's Bazar, around 8:30 pm on Wednesday. He was chairman of the Arakan Rohingya Society for Peace and Human Rights (ARSPH). On behalf of this organization, he spoke about the rights of the Rohingyas. He was instrumental in the ongoing repatriation talks of Rohingya people to Myanmar.
Before the US Secretary of State, Western diplomats have spoken out on the Mohibullah issue. Earl Robert Miller, the US ambassador to Bangladesh, Robert Chatterton Dixon, the British high commissioner, and Anne Gerard van Lewin, the ambassador to the Netherlands, demanded justice for the slain Rohingya leader in separate messages on Twitter.