Bangladesh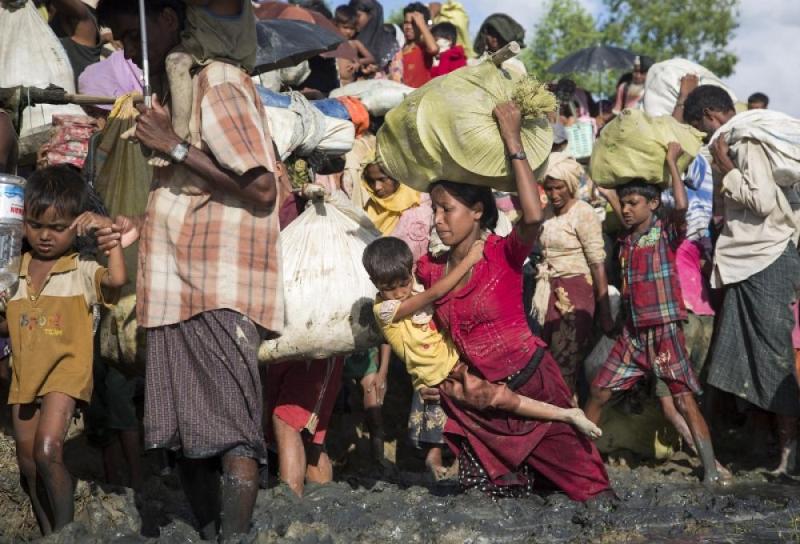 Roger Arnold/UNHCR
Momen hopes for China-Russia help in solving Rohingya crisis
Dhaka, October 25: Foreign Minister Dr AK Abdul Momen has said that the Rohingya and Palestinian issues are hanging due to the lack of sincerity of the five permanent members of the UN Security Council. He said the Rohingya problem would be solved if China and Russia were kind. The foreign minister made the remarks during a discussion on the occasion of 'United Nations Day-2021' at the National Press Club in the capital on Sunday (October 24).
Dr Momen said, "The Rohingyas have come to Bangladesh. The UN is doing everything it needs to do. But if one of the five permanent members of the UN Security Council objects, the UN cannot do anything about it. As a result, the Rohingya and Palestinian problems are hanging. The UN has no power of its own. Its strength is the member states. That's why we are hanging."
The five permanent members of the UN Security Council are the United States, the United Kingdom, Russia, France and China. All five permanent members of the Security Council must agree to pass a resolution on any issue at the UN.
"We hope that in the future, those who have remained undecided on to the Rohingya issue will be more kind," he said. "Especially Russia and China. If they are kind, things will change. We are hopeful that this problem will be solved."
China joined the role of mediator in September 2018 to speed up the repatriation of Rohingya. In the interest of Bangladesh, China held trilateral talks with Bangladesh and Myanmar. Chinese-mediated talks have been held several times. However, talks on repatriation have stalled since a military coup in Myanmar in February this year. Although Dhaka is being told by China that the country has continued its efforts to start repatriation. On the other hand, Bangladesh is also relying on China. However, Russia is still not on the side of Bangladesh in the Rohingya issue.
Within a few months of the start of the military operation in Rakhine on August 25, 2017, more than seven lakh Rohingyas came to Bangladesh and took refuge. There were already four lakh Rohingyas residing in Bangladesh at that time. The Myanmar government signed an agreement with Bangladesh in late 2017 to take back the Rohingya, but the repatriation has not started yet.
Despite the two-point repatriation initiative in 2019, the Rohingya refused to return, citing concerns over the environment in the Rakhine state.