Bangladesh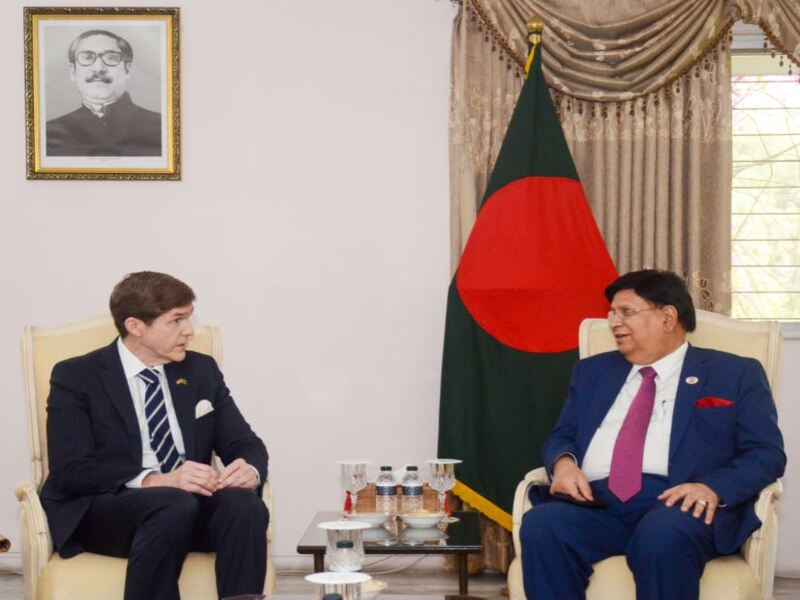 Photo: PID
Momen-Miller meeting emphasizes human rights and the rule of law
Own Correspondent, Dhaka, January 20: Outgoing US Ambassador Earl Robert Miller met with Foreign Minister Dr. AK Abdul Momen on Wednesday. The meeting was held at Padma state guest house. Various issues including human rights and rule of law came up in their discussions. On Wednesday, Miller tweeted about the meeting with Bangladesh's foreign minister.
The US Ambassador said that in his farewell meeting with Bangladesh Foreign Minister Dr. Momen, they discussed the long-term partnership between the United States and Bangladesh, increasing cooperation in development, including human rights and the rule of law, economic growth, security, the global challenge of the Rohingya crisis and climate change. He said this year is the golden jubilee of diplomatic relations between Dhaka and Washington. He has great hopes for a stronger partnership in the next fifty years and beyond.
Meanwhile, US Secretary of State Anthony Blinken wished Dr. AK Abdul Momen a Happy English New Year.
This information was given in a press release issued by the Ministry of Foreign Affairs on Wednesday (January 19).
It said, in a message from the US State Department, US Secretary of State Anthony Blinken wished a Happy New Year to Bangladesh Foreign Minister Abdul Momen and his family members, including his wife.