Bangladesh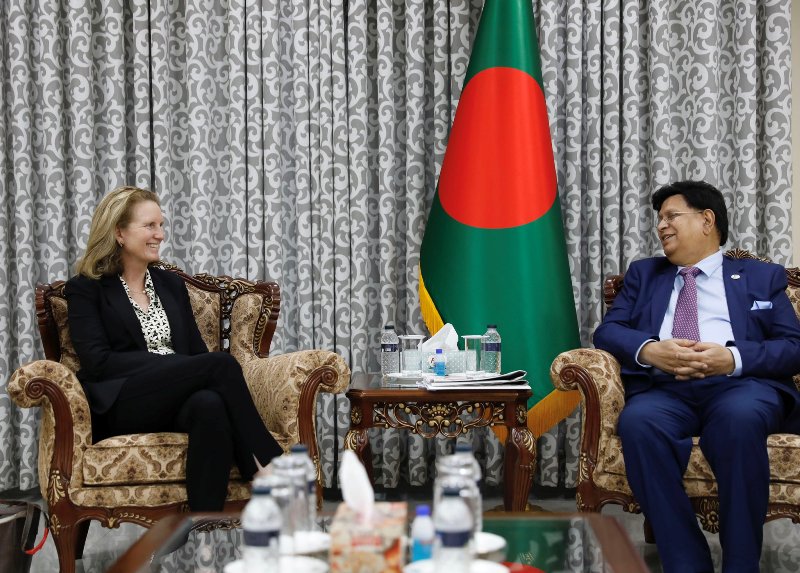 Photo: Collected
Momen urges US to influence Rohingya repatriation
Own Correspondent, Dhaka, May 11: Foreign Minister Dr. AK Abdul Momen has called on the United States to influence Myanmar through ASEAN, the Southeast Asian regional alliance, to stop atrocities against Rakhine people, including the repatriation of Rohingya refugees in Bangladesh.
On Monday (May 9) at the Foreign Service Academy in the capital, Foreign Minister Dr. Momen met with Isobel Coleman, Deputy Administrator for Policy and Programmes of the United States Agency for International Development (USAID), and Deputy Assistant Secretary of State for Population, Refugee and Migration Bureau. Momen made this request that time.
According to the Ministry of Foreign Affairs, Dr. Momen hopes that Bangladesh's relations with the United States, which marks 50 years of diplomatic relations, will be more effective and stronger. He requested USAID to undertake the project after examining the feasibility of rehabilitating and reforesting the coastal dam.
Momen thanked USAID for its continued support to the forcibly displaced Myanmar citizens. He praised the US government's announcement of USD 15 crore 20 lakh in aid to the Rohingyas amid the humanitarian crisis this year.
Coleman, USAID's Deputy Administrator, praised Bangladesh for providing shelter to a large number of Rohingya refugees. She emphasized on providing basic education, livelihood, communication and transportation facilities to the Rohingyas who have been shifted from Cox's Bazar to Bhasan Char.