Bangladesh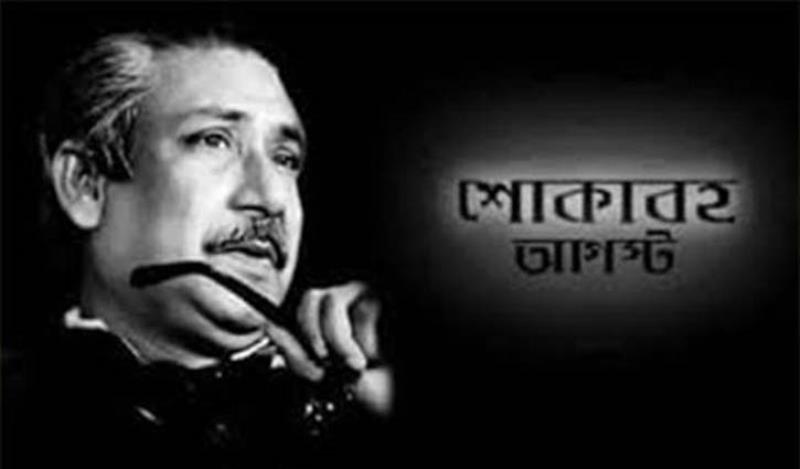 Collected
Month-long mourning program from August 5 announced
Dhaka, July 24: Awami League general secretary Obaidul Quader has announced a month-long mourning program from August 5. He announced the program at a briefing at his official residence on Saturday (July 24).
"The sad month of August is coming. August is the month of the most tragic massacre in the history of the Bengali nation," Quader said.
"Extensive programs are carried out at the grassroots level from the center in August every year. But this time, due to the lockdown due to the horror of the corona, the party president Sheikh Hasina has decided to carry out the August program on a limited scale and in compliance with strict hygiene rules," he added.
General Secretary of the Awami League announced the program: -
On the occasion of Sheikh Kamal's birthday on August 5, a wreath will be laid at the Abahani Club premises on his portrait at 8:30 am. A tribute will be paid at his Banani Graveyard at 9:15 am.
Tribute to Bangamata Sheikh Fazilatunnesa Mujib on 9 August at 9 am at Banani Graveyard.
Paying homage to the portrait of Father of the Nation Bangabandhu Sheikh Mujibur Rahman at the historic No. 32 at 8.30 am on the occasion of National Mourning Day on 15 August. Tribute at Banani Cemetery at 9:15 am. A delegation of Awami League will pay homage at the grave of Father of the Nation Bangabandhu Sheikh Mujibur Rahman at Tungipara at 11 am. Besides, special prayers will be held in all mosques, temples, churches and pagodas of the country on the occasion of National Mourning Day on August 15.
Discussion meeting of National Mourning Day on 16 August at 3.30 pm.
Discussion meeting organized by Dhaka Metropolitan North and South Awami League on the occasion of 17th August Bombing Day.
Tribute to the central office premises at 23 Bangabandhu Avenue at 9 am on the occasion of the infernal grenade attack day on August 21. Discussion meeting at 3:30 in the afternoon.
On the occasion of the death anniversary of the national poet Kazi Nazrul Islam on 27 August, tribute will paid to the poet at the Dhaka University Mosque premises at 9 am.
Obaidul Quader said the party president has instructed the grassroots organizational units from the center to carry out these programs on a limited scale by wearing masks and maintaining hygiene rules.
The general secretary of the Awami League called for carrying out the announced program keeping in mind the high level of infection and maintaining the seriousness of the program.