Bangladesh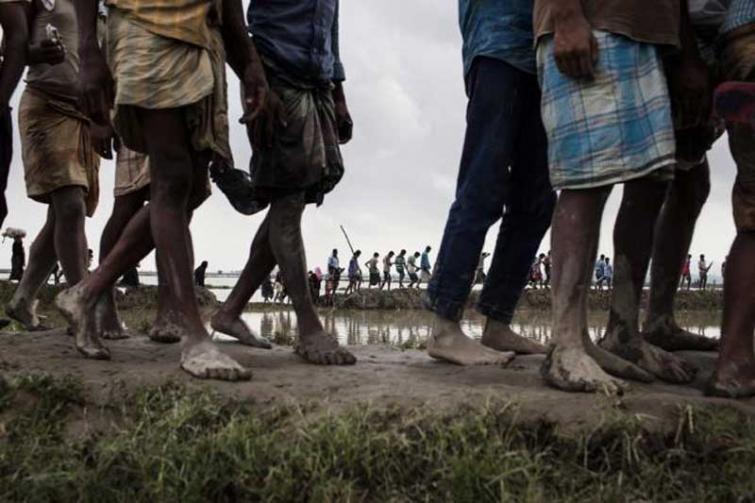 UN website
More Rohingyas escaping Myanmar, arriving in Bangladesh
Dhaka, May 2, 2021: In the aftermath of the military coup in Myanmar, attempts to infiltrate the Rohingya into Bangladesh through the Cox's Bazar border have increased.
In March-April this year, 104 Rohingyas were reportedly deported in an attempt to infiltrate. In the previous two months, 29 Rohingyas tried to infiltrate. The Armed Police Battalion (APBN) also admitted that 31 Rohingyas had infiltrated from Myanmar through the Cox's Bazar border and taken refuge in the Cox's Bazar refugee camp.

Officials say the number of Myanmar nationals trying to enter Bangladesh has more than tripled in the next two months compared to the first two months of this year. Confirming the information, Bangladesh Border Security Force (BGB) officials said they have intensified patrolling on the Bangladesh-Myanmar border since April 21.

According to the BGB headquarters, only 16 Myanmar nationals tried to infiltrate in January 18 and February 13, the first two months. Later in March alone, 56 people tried to enter. In addition, multiple BGB sources confirmed that 47 people were returned in April (until April 29). As a result, the BGB has pushed back or deported a total of 133 Myanmar nationals this year. Of these, 104 were sent back in March-April alone.

BGB official Faizur said Myanmar had recently released many prisoners. Many of their relatives are in Bangladesh. That is why they are trying to come here.

Confirming the information, Mostafa Kamal, a Rohingya leader at Teknaf's Leather New Refugee Camp, said there were many released prisoners whose families had already taken refuge in Bangladesh. That's why they want to come here. I also heard some sick Rohingya women coming here for treatment. Because, there (Rakhine) there is no treatment for them.

"A family from Rakhine came to my camp in the second week of this month," said Mohammad Alam, chairman of the development committee for the Leather Old Refugee Camp. I do not know where they later took refuge. The Rohingya leader claims that the situation is not good as the army has seized power by arresting Myanmar President Win Mint and ruling party leader Aung San Suu Kyi. For this reason, many are trying to enter Bangladesh to save their lives.