Bangladesh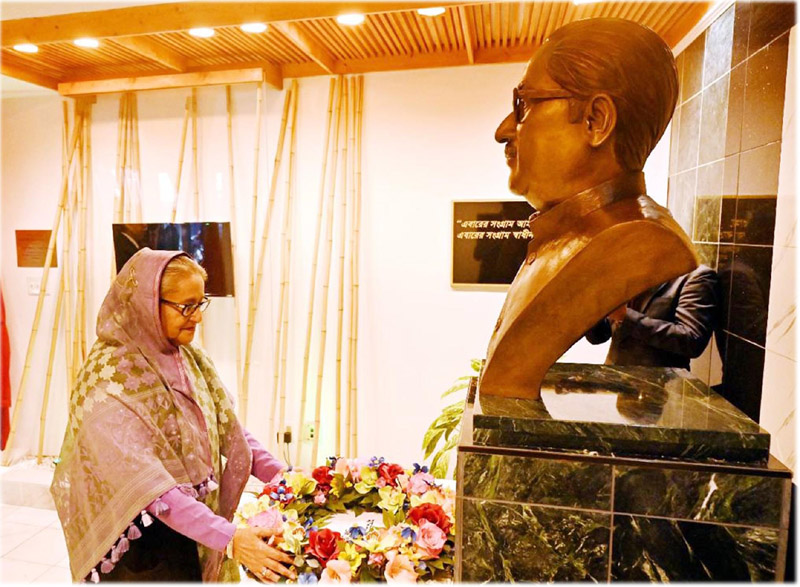 PID Bangladesh
More sanction is their wish: Hasina
Dhaka, 1 October 2023 : Prime Minister Sheikh Hasina said on relations with the US, visa policy and sanctions, it was our demand that elections should be free, fair and impartial.
"We established it by movement. Today they are giving sanctions, will give more sanctions, can give. It is their will," she said.
"We have confirmed all the basic rights of the people of our country. From 2009 to 2023, Bangladesh is a changing Bangladesh," she said.
Prime Minister Sheikh Hasina said these things in an interview given to Voice of America Shatarupa Barua.
The interview was published on the Voice of America (Bangla) website on Saturday, September 30.
At one point of the interview, Shatarupa Barua asked the Prime Minister that the United States was regularly urging Bangladesh to ensure free and fair elections, human rights, and freedom of expression. Last week, the US State Department announced the first steps to implement the visa policy. The ban imposed on RAB in 2021 is still in place. What steps are you taking to address these issues and strengthen relations with the United States?
In response, the Prime Minister said, "My question is that suddenly there is no word, no message, why do they want to impose visa sanctions on us?"
The Prime Minister said, "I will give my vote to whomever I want, this slogan is given by me. This is how I inspired people. In that case, I don't think there is any justification for suddenly giving such sanctions. Regarding the ban of RAB, he said, whether it is my law enforcement agency, RAB, police or whatever, if anyone commits any wrongdoing in the country of immigrants, they will be judged."
"No one is spared in this trial. Many times, if they do something excessively, it is judged according to the laws of our country. Where such a trial is taking place, what is the reason for this sanction?" Hasina said.