Bangladesh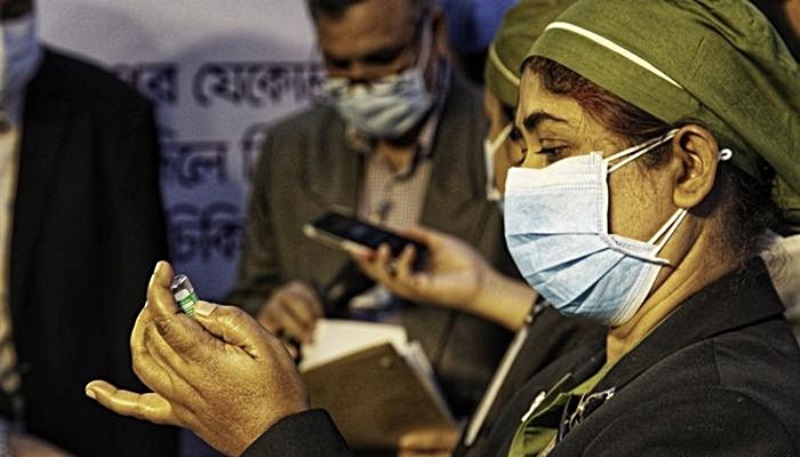 Collected
More than 2,00,000 people vaccinated on day five
Dhaka, February 12: On the fifth day of the ongoing coronavirus vaccination program across the country, over 2,00,000 people have been vaccinated. A total of 2,04,540 people were vaccinated at 46 government hospitals and other centers across the country, including the capital, on Thursday (February 11). Among them are 1,40,152 males and 64,388 females.
On the fifth day, 86 people reported adverse event following immunization (AEFI).
The information was given in a press release signed by MIS Director of Health and Line Director HIS and e-Health Professor Dr Mizanur Rahman on Thursday.
According to the departmental statistics, out of the total 2,04,540 people who got vaccinated, 51,159 are from Dhaka division, 9,337 are from Mymensingh division, 52,869 iare from Chittagong division, 23,180 are from Rajshahi, 19,380 people are from Rangpur division, 23,479 people are from Khulna division, 9,397 people are from Barisal division and 15,739 people are from Sylhet division.