Bangladesh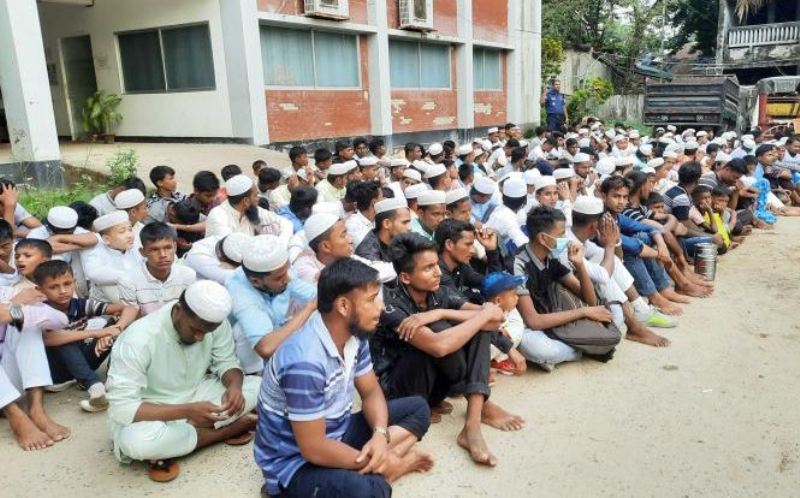 Photo: Collected
More than 500 Rohingyas detained from Cox's Bazar beach
Own Correspondent, Dhaka, May 5: Thousands of Rohingyas from Ukhia camp in Cox's Bazar went to Cox's Bazar beach without the knowledge of law enforcement. Police later raided the beach on Wednesday (May 4) and detained more than 500 Rohingyas.
Police said they fled directly from the Rohingya camp to Cox's Bazar in a mini truck, evading law enforcement. It was seen on the ground that Rohingyas were roaming at Kalatali Point, Sugandha Point and Labani Point of the beach. They were moving around in mini trucks. When the police carried out the operation, the Rohingyas got out of their cars and tried to flee through the beach. Police chased them and detained them.
HM Nazrul Islam, member secretary of the Cox's Bazar civic movement, said Rohingyas at a large number are leaving the camp - a matter of real concern to locals. As the Rohingyas leave the camps, locals are losing their labour markets, and crime is on the rise in the tourist city. Others, including the APBN in charge of the Rohingya camp, cannot avoid this responsibility.
He added that the Rohingyas were getting the opportunity to leave the camps mainly due to the negligence of APBN. They are repeatedly failing to play an effective role. If this continues, Cox's Bazar district will become a sanctuary for Rohingyas.
Police have detained more than five hundred Rohingyas from the beach. Cox's Bazar would have been infamous across the country if a tourist was snatched at the beach or attacked by the Rohingyas. If the country does not get rid of this Rohingya problem in a short time, the tourism industry will be adversely affected.