Bangladesh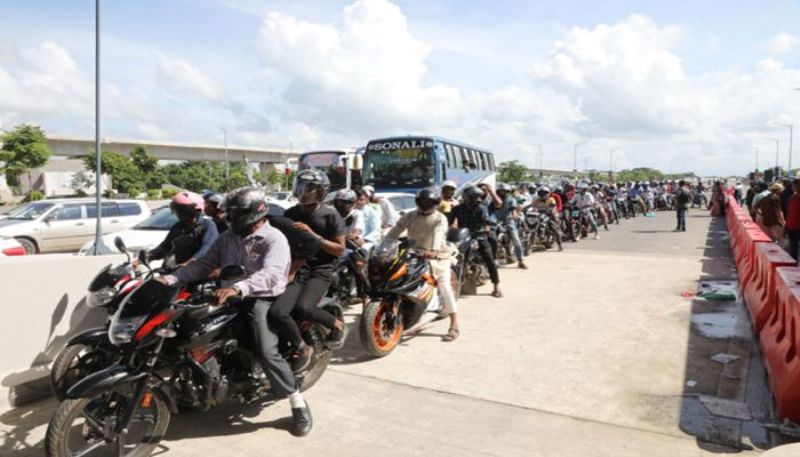 Collected
Motorcycles not allowed on the Padma Bridge before Eid
Dhaka, July 4: Motorcycles are not allowed on the Padma Bridge before Eid. This was stated by Cabinet Secretary Khandaker Anwarul Islam in response to a question at a press briefing at the Secretariat after the cabinet meeting on Sunday (June 3rd).
A virtual cabinet meeting was held under the chairmanship of Prime Minister Sheikh Hasina. The Prime Minister attended the meeting via video conference from Ganobhaban and the Ministers from the meeting room of the Cabinet Division of the Secretariat.
Asked about the decision to run a motorcycle on the Padma Bridge, the cabinet secretary said the authorities were working on it. Artificial augmentation cameras will be installed in Padma and speed guns are also being installed. If these sit down then the decision will be taken according to the convenience.
Asked if it could be launched before Eid, he said, "It seems to be very difficult before Eid. I don't think it will be before Eid."
The cabinet secretary further said that there is no scope for people to walk on the Padma Bridge. No sidewalks were laid. There is no system of movement here. A track has been laid on the lower railway bridge. There is a service lane above, on two sides. When doing maintenance work, those who do will have to come and leave their car on the side and move in that service lane.
"If anyone climbs up, if anyone stops, they have already called me the night after tomorrow, they (law enforcement) have taken three or four people," he said. "The car could not pay the fine, but these will be looked at more strictly."
The Prime Minister inaugurated the Padma Bridge on June 25. The Padma Bridge has been opened for all types of vehicles from the morning of the next day, June 26. After that, the presence of motorcycles was seen most among the vehicles crossing the bridge. On the same day, a motorcycle accident took place on the Padma Bridge. Two people were seriously injured and later died at the hospital. After that, the government banned the movement of motorcycles from June 27 until further instructions.