Bangladesh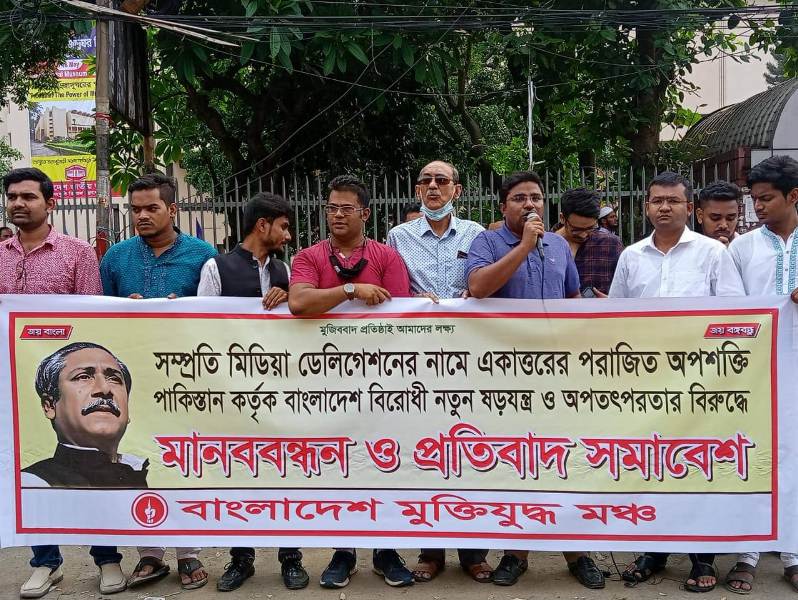 Collected
Muktijoddha Mancha organises human chain rally against Pakistan
Dhaka, May 22: Muktijoddha Mancha organized a demonstration in protest against Pakistan for the country's High Commission's conspiracy of sending a Bangladeshi Media team to Islamabad.
The demonstration took place on Saturday between 3:00 pm and 4:30 pm in front of the National Museum in Shahbag.
Muktijoddha Mancha members, including Muktijoddha Ruhul Amin, accused Pakistan's High Commissioner of sending JeI-ICS agents in the name of a media delegation to Pakistan.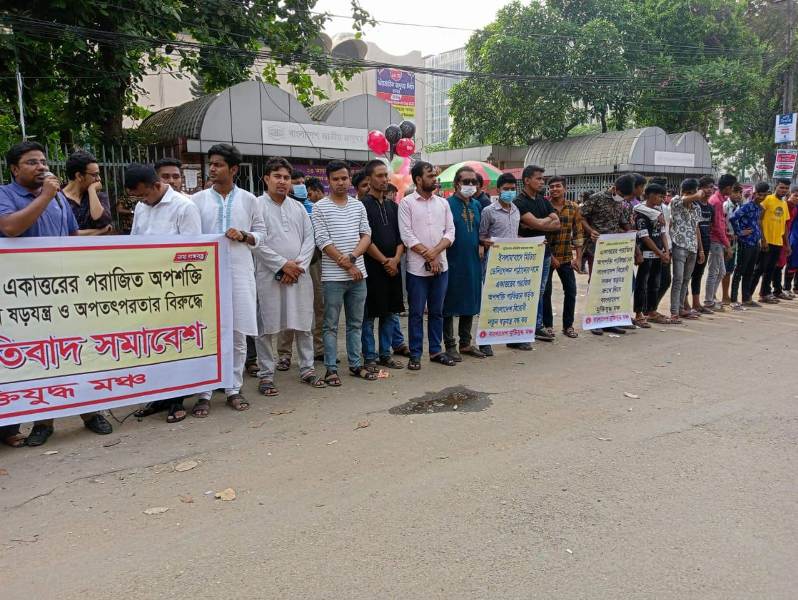 Apart from promoting terrorism and fake currency racket in Bangladesh, Pakistan has been accused of using excesses violation during the 1971 War of Liberation, killing Bangabandhu, the 21st August grenade attack, involvement a PHC diplomat in undiplomatic practices in 2015, and the Pakistan cricket team's audacity of hoisting the Pakistani national flag in Bangladesh during a practice session last year.
Around 200 people participated in the human chain to protest, while it was attended by around 1000 passers-by and onlookers, near the Dhaka University.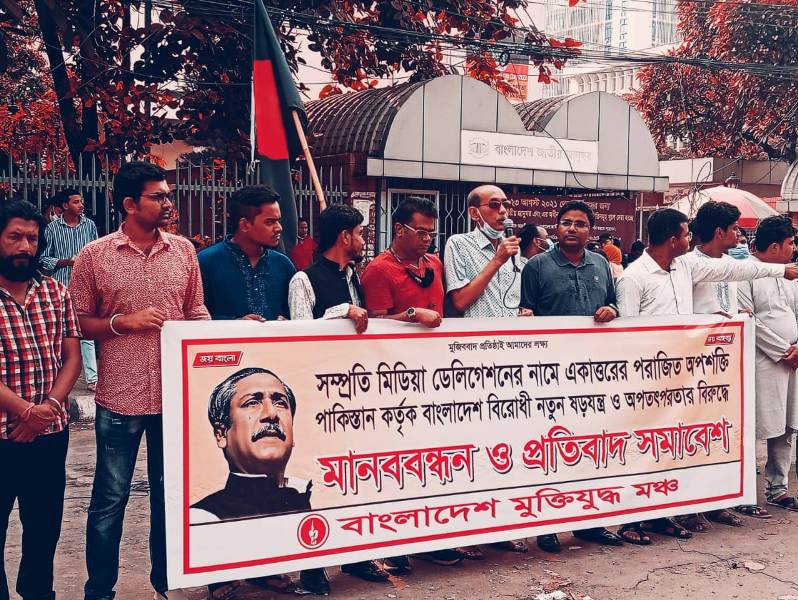 The demonstration was covered widely by local media.