Bangladesh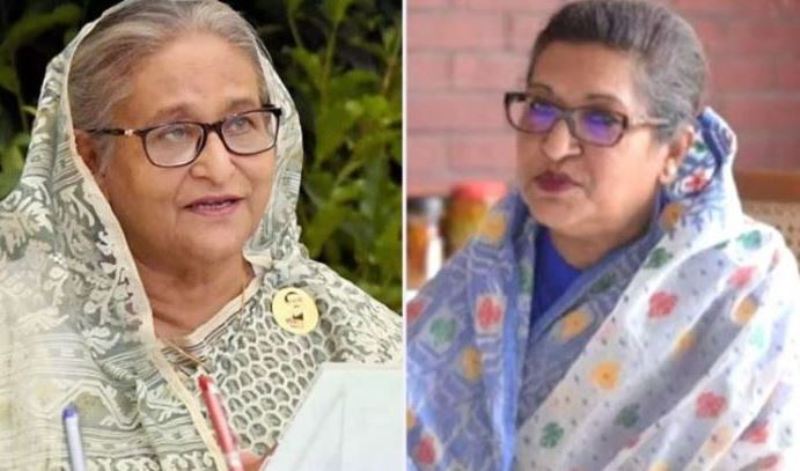 Collected
Murderers also conspired to kill Sheikh Hasina and Sheikh Rehana abroad: Dr Gowher Rizvi
Dhaka, August 17: Prime Minister's International Affairs Adviser Dr. Gowher Rizvi said, "The murderers who were behind the killing of Bangabandhu's family on August 15, also conspired to kill Sheikh Hasina and Sheikh Rehana abroad. But the government of the country where they were at that time resisted it."
Gowher Rizvi said that the conspiracy to kill the father of the nation started during the liberation war before the independence of Bangladesh. Some were individual plots, some were collective plans and initiatives. Bangabandhu was taken prisoner to Pakistan not to be returned alive.
He said, Bangabandhu pioneered the establishment of a progressive, secular and Bengali nationalism-based Bangladesh. The ultimate goal of the killers was to restore Bangladesh's independence by brutally killing him. Sufficient evidence of these has also been found. They will be published in due course.
Saida Muna Tasnim, the High Commissioner of Bangladesh appointed to the United Kingdom, delivered a memorial speech at the event organized at a hotel in Royal Bara of Kensington. Shadow Minister for Asia and Pacific Affairs Kathryn West MP, All Party Parliamentary Group on Bangladesh Vice Chair Lord Sheikh were special guests.
British Prime Minister Boris Johnson's message on Bangabandhu was read out on the occasion. A video message by the Leader of the Opposition and Labor Party, Sir Keir Starmer, on the occasion of the National Day of Mourning and a documentary film on Bangabandhu produced by the Ministry of Foreign Affairs of Bangladesh were screened.
The High Commissioner unveiled the Bangladesh High Commission's commemorative publication 'Bangabandhu the Friend of Bengal' with the guests. Prominent cultural activist Urmi Mazhar, Bangladesh High Commission Councilor (Politics) Dewan Mahmudul Haque recited the famous poem 'Sei Ratrir Kalpa Kahini' by poet Nirmalendu Guna dedicated to Bangabandhu and August 15 martyrs.