Bangladesh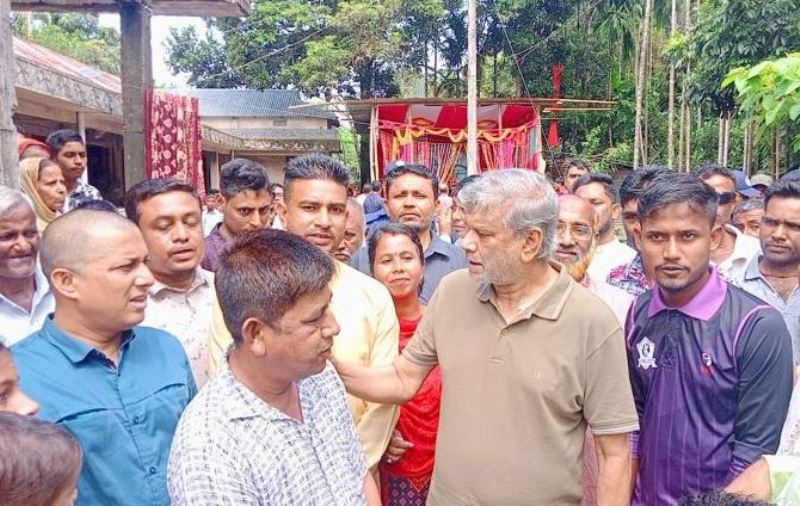 Collected
Myanmar doesn't have the courage to do anything to us directly: Planning Minister
Dhaka, October 6: Planning Minister MA Mannan has said that Bangladesh can fight with Myanmar if needed but that won't solve anything and will lead to the death of many. He said, the country's main message is that Bangladesh is a peaceful nation. "We don't want war rebellion, as people suffer. We want peace on the border and even within the country."
He said these things to the journalists after visiting various worship halls of Sunamganj's Shantiganj upazila on Wednesday (October 5) afternoon.
The minister said, if Myanmar constantly pushes us, then we will have to take measures by force. Our Border Guards are keeping strict vigil round the clock. Army and other forces are providing security along with them. Not only that, the biggest strength is the people of our country.
He also said that Myanmar does not have the courage to do anything directly to us. But they have a habit of disturbing. The set is not new and has been doing it for a long time. People of the world know this. We need tolerance and that is being shown by our head of government.
MA Mannan said, Myanmar's relationship with China is good, ours is also good. Our relations with India are good, Myanmar is also good. As two big states are in the middle as neighbors they can talk to both sides to solve this problem. I believe they do.
Regarding the election, the minister said that during the election, the country's police, DC all listen to the Election Commission. We are candidates for elections at that time. We also want peaceful elections. And only the Election Commission can do that. A party blames us unnecessarily.